Why Do Floor Numbers Flash in an Elevator?
People need to stay on top of the situation.
In the Elevator
Floor numbers flash in an elevator when it is lifting up and down. What if floor numbers stop flashing? Then people in the elevator will get anxious and start to worry about if anything could go wrong.
In the Subway station
People In the subway station would be much calmer if they were well informed how many minutes the train will arrive at the station.
In Trading
Likewise traders will have much more confidence if they are well informed where the objective stop levels were. Without knowing the objective support levels, traders will exit the market prematurely or linger too long in their losing positions.
"I love AbleTrend stop dots"
AbleTrend users commented "I love AbleTrend stop dots." Because AbleTrend stop dots are objective, reliable, time-tested for decades, non-curve fitting and are updated instantly, so that you are well informed at all time. Following are two charts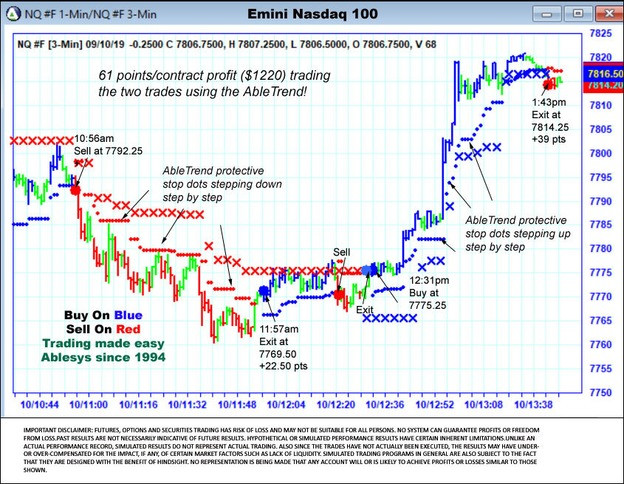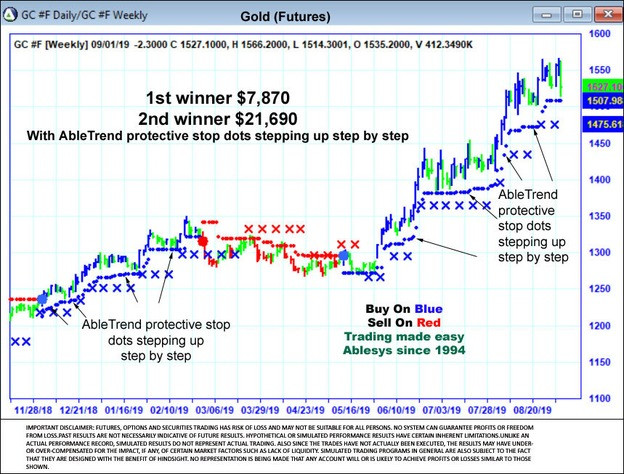 AbleTrend is a principle-based trading software which received Reader's Choice Award from S&C magazine for more than 23 years. Now is the perfect time to get prepared for the huge opportunities in today's chaotic global market. AbleTrend is designed for investors and traders to take advantages of volatile market.
The best way to learn a skill is by practicing it. Through guides and tutorials, we will help you prepare for actual trading on the live market so you`ll know how your psychology will react to the experience. This insight is gained only through experience so give AbleTrend a try today.
Get a trial with hands-holding one-on-one consultant today.$30 OFF discount code: DTHS69
Learn more with 2-min video Introduction to AbleTrend or get 30 day trial with hands-holding one-on-one consultant today
With Warm Regards,
Grace Wang
AbleSys Corp.
grace@ablesys.com
---