Market Uncertainty Driving Large Price Swings, Captured by AbleTrend Intraday Signals
The start of earning's season has been fueling market uncertainty, swinging the market up one day and down the next, or even reversing course intraday. The price swings have been prime opportunities with the right signals, buying or selling short term for intraday gains.
Whether there is another leg down, or if the worst is over, AbleTrend can help you navigate these uncertain markets.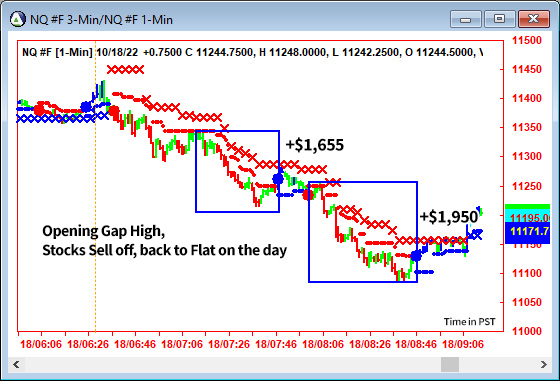 Lock-in the Best Pricing for AbleTrend
Click to see offer details

With the Third Quarter Completed,
See the Latest Trading Signal Results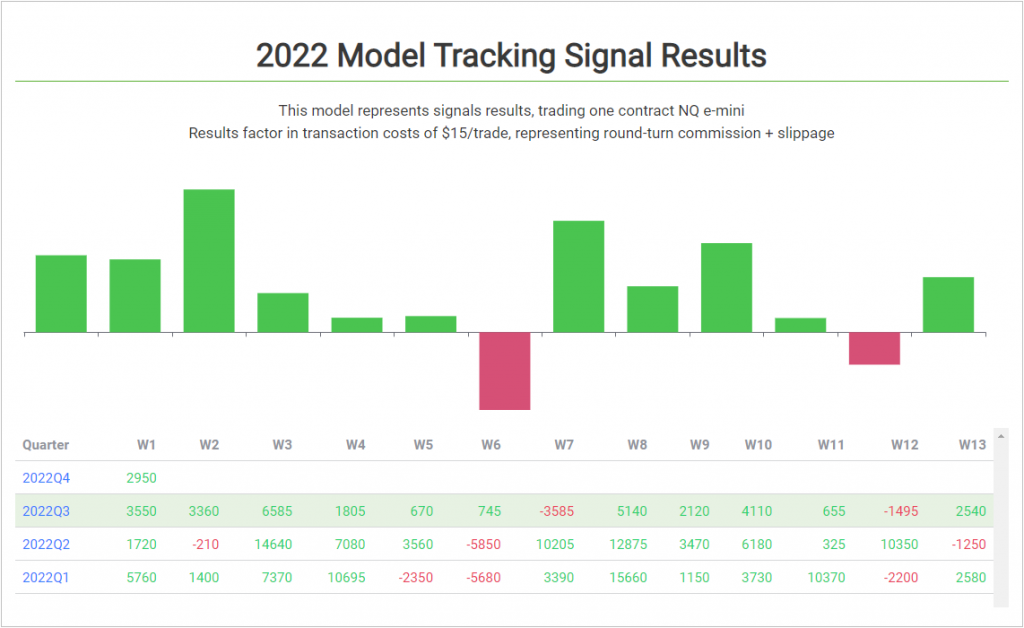 Our Model page has been tracking the hypothetical performance, of our NQ 1min/3min guidance chart, for the last 3 years.
The model follows results from trading 1 lot, and accounts for $15/trade transaction costs. Click here to access the sign up page
Test Drive AbleTrend: 30-day Trial Offer
Start taking advantage of the market volatility, with AbleTrend as your guide. We offer a risk-free trial, including one-on-one assistance with software setup & trading signal training.
---