AbleTrend Can Empower You to Be a Versatile Trader
I heard some traders limiting themselves with certain markets such as "I am a day trader and I am trading E-mini S&P only" or "I am a stock trader, swing trading stock only" or "I am a Forex trader" and so on. To be specialized with one market may have some advantages. However, it may limit your opportunities at the same time too, especially in today's global economy. In a given period of time only curtain markets have great volatility while others remain sluggish with no market movement or choppy. 
AbleTrend goes wherever the profit can be found so you can too. With today's global economy and great volatility, opportunities are limitless. Here are some of the recent charts with AbleTrend signals.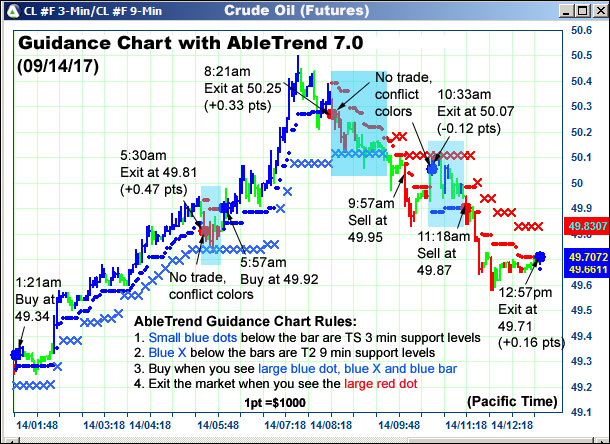 Crude Oil futures 1.0 is $1,000 per contract.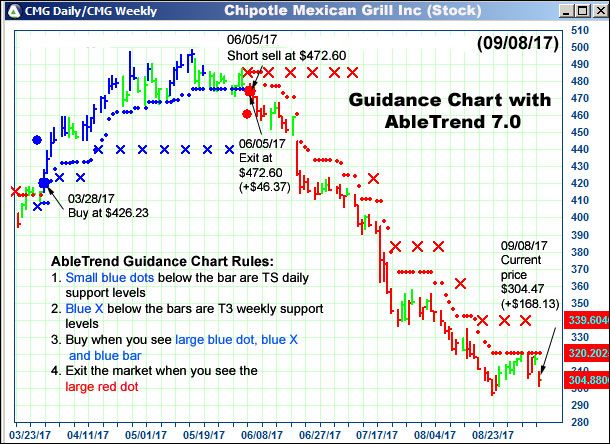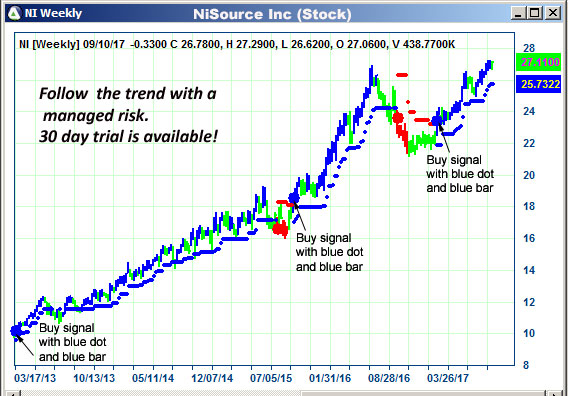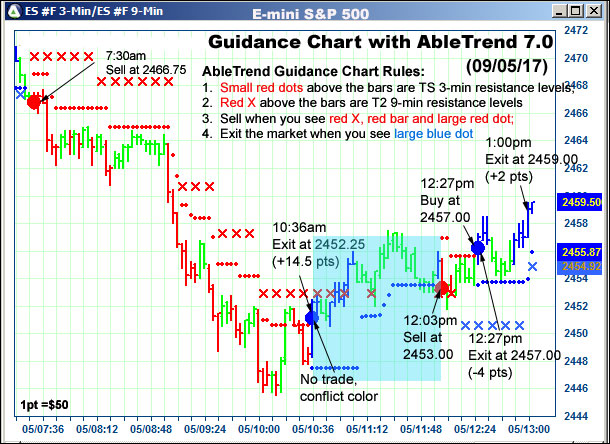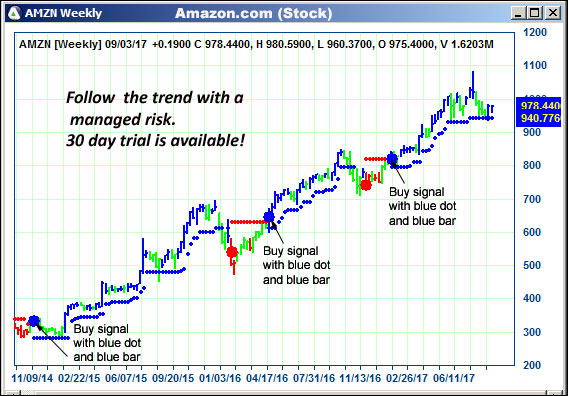 AbleTrend can empower you to become a versatile trader
Many software companies sell trading software on a module-by-module basis. For example, if you trade stocks, and a few different commodities, you would need to pay a fee for stocks and for each commodity. That could quickly add up to tens of thousands of dollars yet with AbleTrend you only buy one system to cover all your trading needs. Once you learn how to trade one market with AbleTrend you will know how to trade every other market with AbleTrend because the rules are the same. You will soon find treasure in new markets you never explored before. AbleTrend is universal and robust and it works with any freely traded markets. For the cost of one system (Real-time Deluxe), AbleTrend empowers you to trade all markets, in all time frames.
The best way to learn a skill is by practicing it. Though guides and tutorials and a live one trading session we will help you prepare for actual trading on the live market which may tell you how your psychology will react to the experience. This insight is gained only through experience so give AbleTrend a try today.
View AbleSys YouTube
Explore Trade Setups and Outcomes
As always, please feel free to forward this email to your friends.
With Warm Regards
AbleSys Corp.
Grace Wang
gracew@ablesys.com
---