Exemplifying the Power of Trend Signals
NVDA was once again one of the top gaining NASDAQ stocks today. The stock has been featured in our chart library a number of times in the past weeks, and it demonstrates the benefit of having trend on your side.
As the price pulled back in April, through to Mid-May, we could have observed the Key Support identified on the chart as the

blue Xs

.
After re-testing support, the signals gave a

large blue dot

, which in combination with the Xs signals the uptrend continuation.

Small support dots

, moved up with the price to manage the risk out of the trade, and secure profit.
Once you're positioned into a trend like this, you could let the market take care of the profit. The power of the trend is that it can go further than you could imagine at the start of the trade. The AbleTrend signals helped to systematically identify the trade setup, entry, and trade management.
Check out the Latest Featured Charts for Stocks & E-minis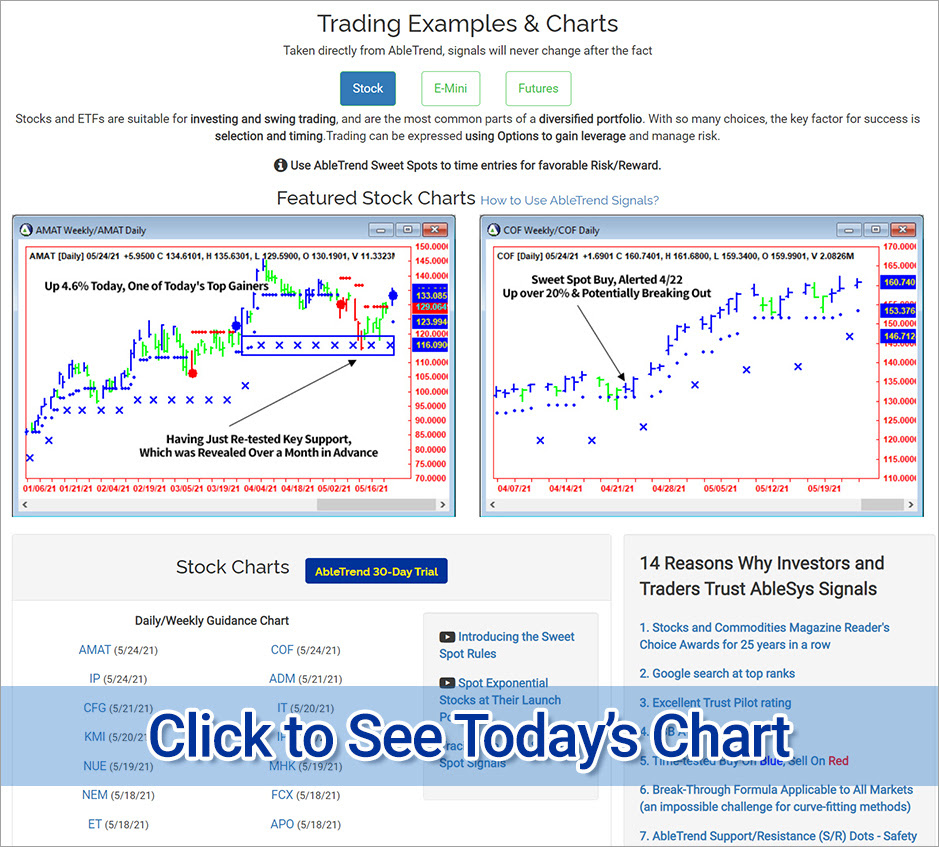 FREE one-on-one consultation
In today's fast changing global market environment, having a million dollars in your account does not necessarily mean security. Rather, true security comes from possessing a winning system and the skills to manage your assets -profitably and prudently – especially in volatile markets like we are currently seeing.
To have a private consultant for building a life-time skill in managing your own financial assets could be expensive, – awfully expensive. That's why our value-added one-on-one consultation service makes owning AbleTrend software a cannot miss opportunity. Request a FREE one-on-one consultation with AbleTrend consultant at ronc@ablesys.com today.
---