The New Year Kicks Off with a Bang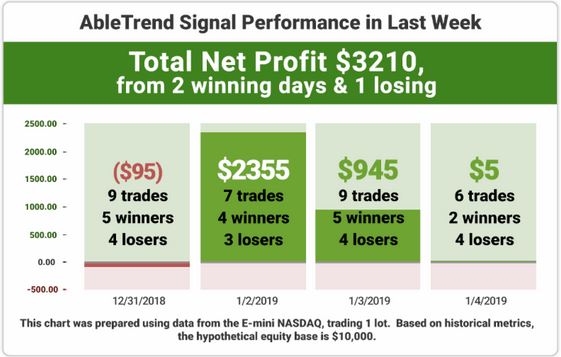 A profitable start to the year began characteristically with a couple big trading sessions. Notably, if you just look at number of winning and losing trades, you wouldn't find anything special, but it's the size of the potential winners when we get the big trading range.
Looking forward to the coming week, we start with NQ trading at daily resistance.
Friday's big move higher seems to challenge the current downtrend, however if the resistance holds, we may see prices continue lower. Since this is a key testing point, we will have to see what happens leading up toFed minutes on Wednesday & the market's reaction.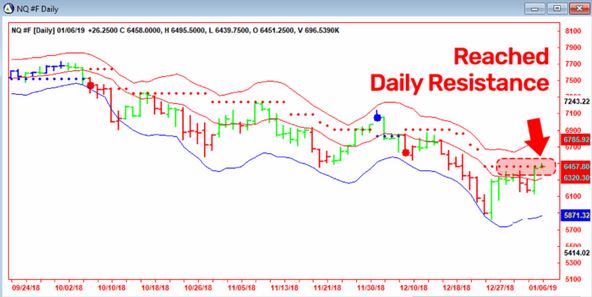 ---