A Rare Signal You Can't Ignore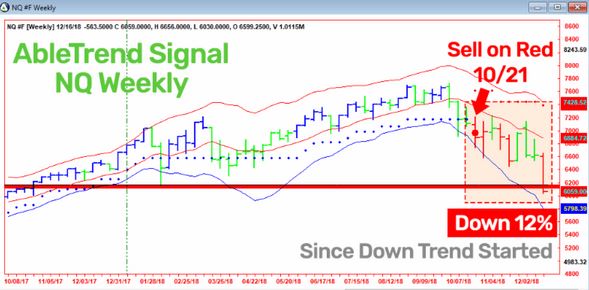 After a volatile 2018, December's price action signals more to come.
This year may be a significant turning point. In October, we received a rare sell signal on our weekly chart, which is something we haven't seen for several years. Even the volatility in Q1 and Q2 this year had not turned our long term signal.
Prices have since fallen 12%, anddown over 20% from the YTD highs.
Bear Markets are very different to trade from when the stocks are going up.
There are exceptional opportunities, but you really have to know what you're doing. We look forward 2019 & encourage everyone to remain vigilant!
---