Recent Emini NQ Day Trading Signals
Market volatility has created many good opportunities for day traders lately.
Today we'll show you some recent trade signals for Emini NQ day trading.
In the next few days we will show you the recent trade signals for Emini CL, GC and ES respectively. You will be able to view how the signals working on different markets. You will see how AbleTrend is designed for you to turn volatility into low risk opportunities. Here are the charts.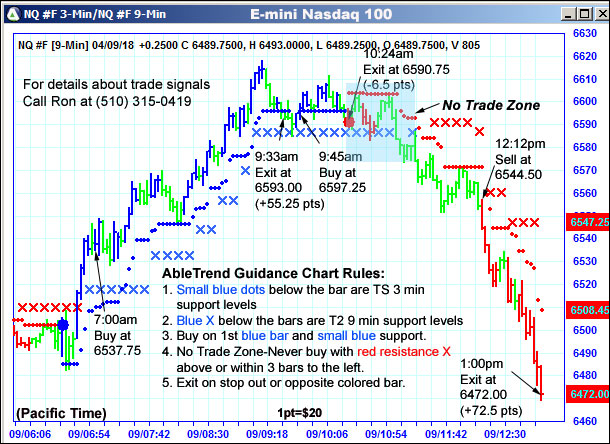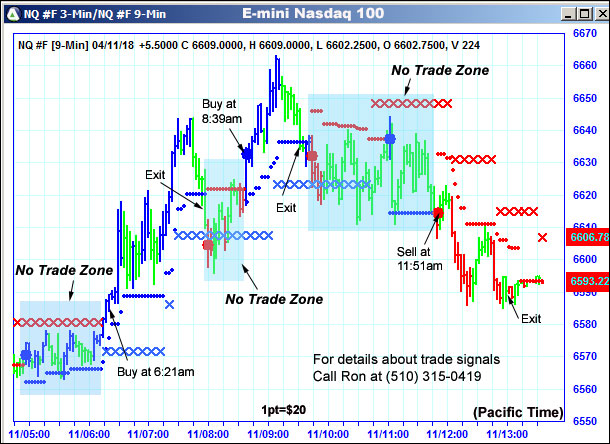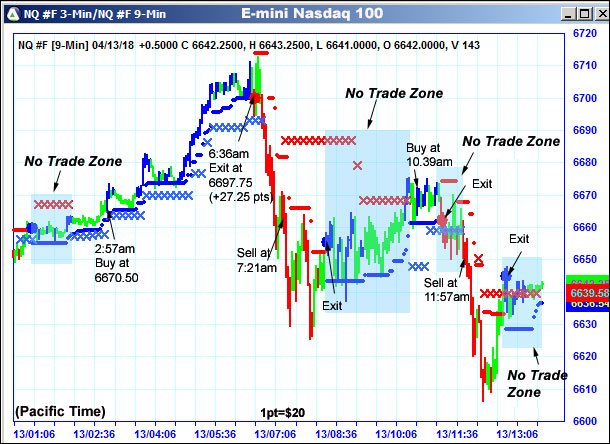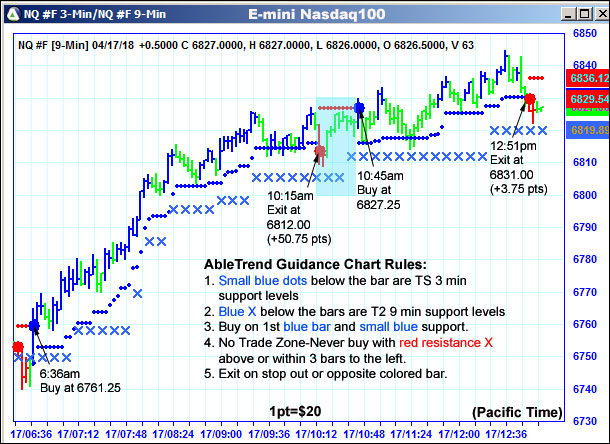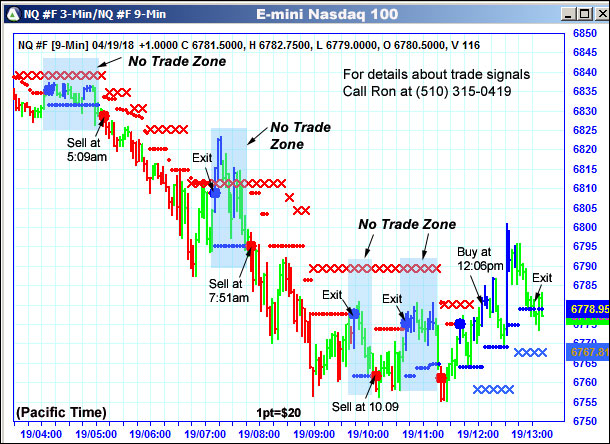 Buy on blue and sell on red. Add a few positions at the sweet spots and stay out at the No Trade Zone. The current high uncertain volatile market provides the perfect environment for day traders to ride on the trends and sharpen your day trading skills with AbleTrend.
Opportunity is only for those who have prepared for it and who have powerful tools and know how to use them. AbleTrend can help you to capture the profit when low risk opportunities come.
AbleTrend is designed for volatile markets and is a time-tested tool to capture big trends with calculated risk for futures, stocks, commodities and Forex.
AbleTrend is a principle-based trading software which received Reader's Choice Award from S&C magazine for more than 21 years. Now is the perfect time to get prepared for the huge opportunities in today's chaotic global market. AbleTrend is designed for investors and traders to take advantages of volatile market.
Thrive with these easy to use and reliable trade signals with the current market opportunities, try it now!
With Warm Regards
AbleSys Corp.
Grace Wang
gracew@ablesys.com
---