Take Advantages of Smaller Time Frames In the Recent Volatile Markets
Recent volatility gave great opportunities for E-mini day traders using AbleTrend. Here are two recent charts with AbleTrend Guidance Chart.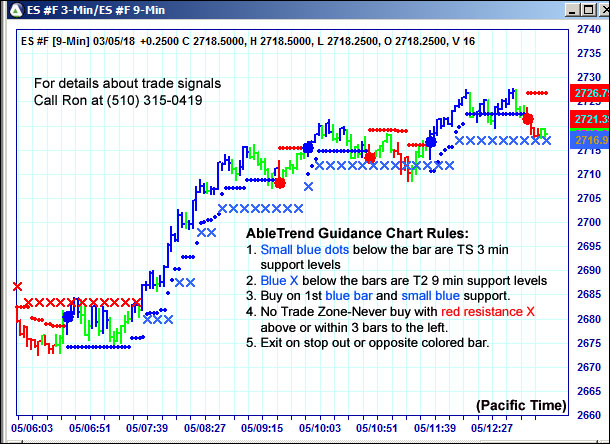 ES with 3min/9min Guidance Chart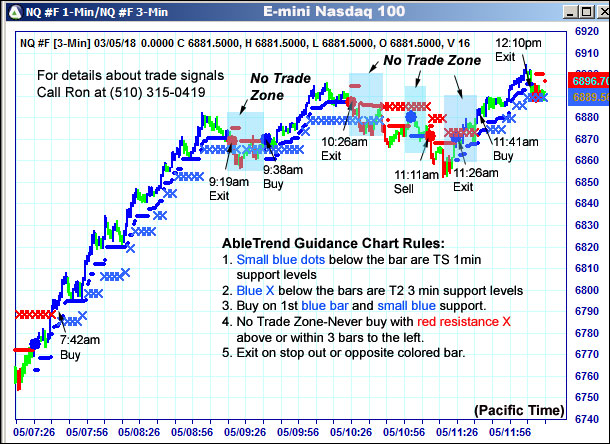 NQ with 1min/3min Guidance Chart
Experienced AbleTrend users adept to use smaller time frames
When market has greater volatility and faster speed, and the market day range increases to two to three times of normal day range, experience AbleTrend users knows to switch to shorter time frame, such as 1min/3min guidance chart. AbleTrend is capable of doing that to provide the flexibility. 
The benefit of using smaller time frame in the volatile market
Guidance charts with smaller time frames can adapt to fast moving markets with some big advantages. The signals are more sensitive to the market direction and the support and resistance levels are closer to the prices compared to the support and resistance levels the longer time frames as well getting and out of trades faster.
The best way to learn a skill is by practicing it. The 2 new weekly webinars every Tuesday and Thursday are free, live one on one trading sessions will greatly help you to prepare for actual trading on the live market and it will tell you how your psychology will react to the experience. This insight is gained only through experience, so give AbleTrend a try today.
As always, please feel free to forward this email to your friends.
With Warm Regards
AbleSys Corp.
Grace Wang
gracew@ablesys.com
---