AbleTrend Trade Signal Results for Day Trading ES and NQ for the Week of November 17
Here are a few charts of recent Emini day-trading charts with AbleTrend Guidance Charts applied.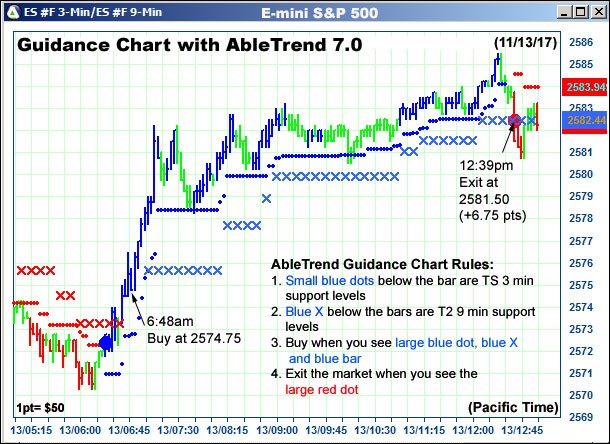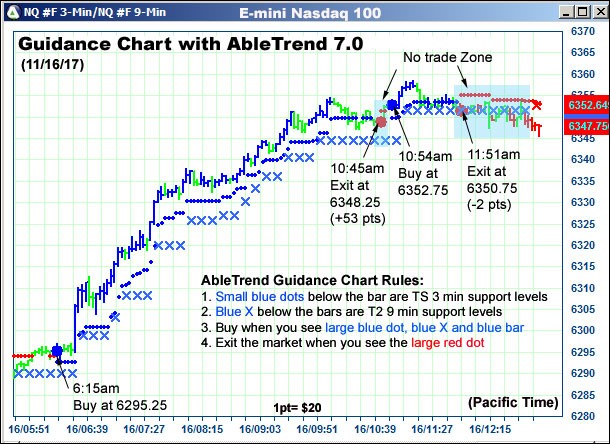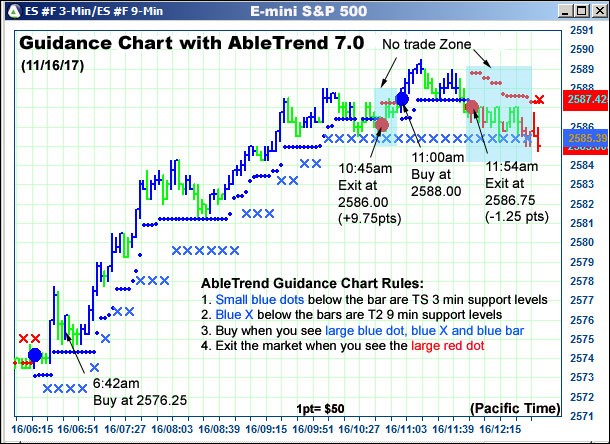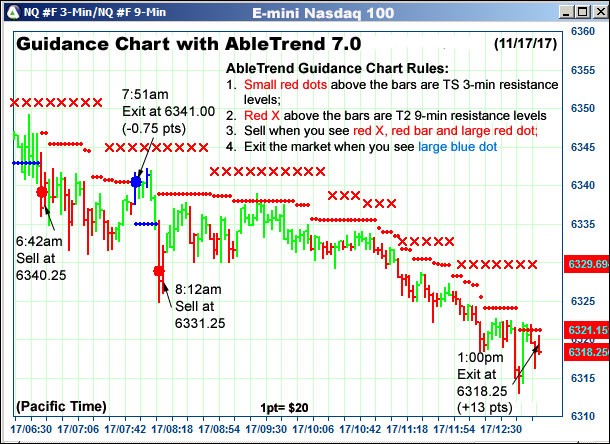 As you can see from the above charts AbleTrend Guidance Charts are easy to follow and the rules makes day trading simple.
View more recent Guidance Charts applied for Eminis, stocks, futures, and FOREX at AbleTrend Chart Library.
You may learn more details about AbleTrend guidance chart with this Free 4-Day Mini-Course the Blueprint for Trading Success ($500 value. Limited offer.)
The best way to learn a skill is by practicing it. Through guides and tutorials, we will help you prepare for actual trading on the live market so you`ll know how your psychology will react to the experience. This insight is gained only through experience so give AbleTrend a try today.
With Warm Regards
AbleSys Corp.
Grace Wang
gracew@ablesys.com
---