AbleTrend Day Trading Signals for NQ Sept. 29 and CL Sept. 28
Take it when it comes
Opportunities are for those who are ready. When a nice trade setup comes you need to take it without hesitation. We are in the information explosion era so if you don't have specific rules to follow you'll surely miss the moves. As one of our users told me "before I used AbleTrend, I talked myself out of each and every trade by looking for the agreement of different indicators" There are just too many things to consider before making any quick and definite decisions. With AbleTrend you have specific rules to follow in choppy or trending markets – specific rules to follow. Here are the AbleTrend Guidance Chart signals for NQ (9/29) and CL (9/28)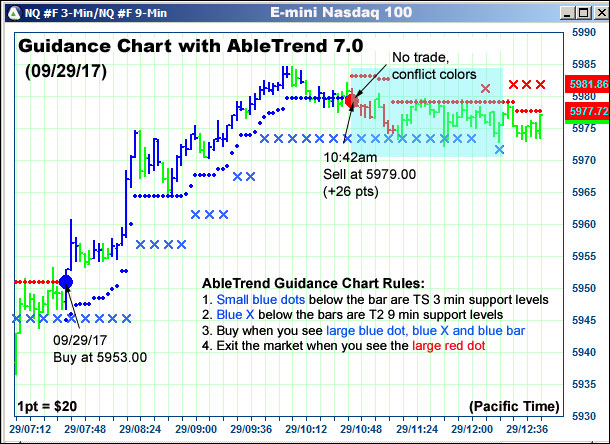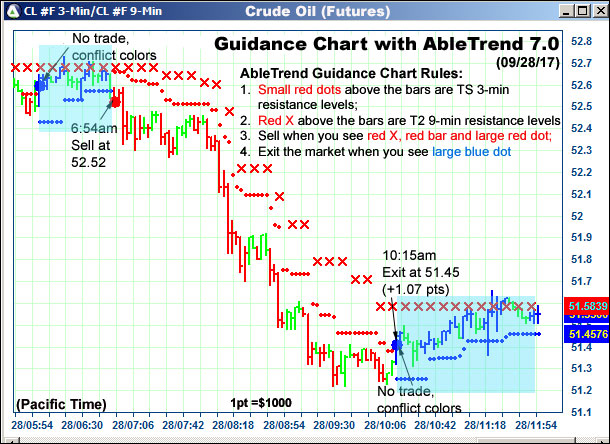 The best way to learn a skill is by practicing it. Though guides and tutorials will help you prepare for actual trading on the live market, they cannot tell you how your psychology will react to the experience. This insight is gained only through experience, so give AbleTrend a try today.
View AbleSys YouTube
Explore Trade Library
As always, please feel free to forward this email to your friends.
With Warm Regards
AbleSys Corp.
Grace Wang
gracew@ablesys.com
---