An Easy-To-Use Tool for Evaluating and Reallocating Stock Holdings
Imaging you own a trading tool that will empower you evaluating stock positions at glance. By simple clicks you can view the stock charts of your stock holdings with clear buy/sell signals generated with Award Winning trading software AbleTrend.
Nobody cares more about your profit/loss conditions than you do. Now you can stay on top of your stock positions to secure the profit on time and cut the losing positions as needed. Here are a few current stock charts with AbleTrend signals. Take a look to see if these signals can help you with your investment decisions.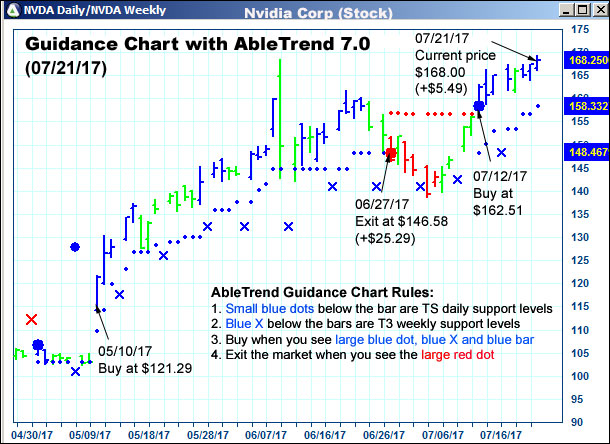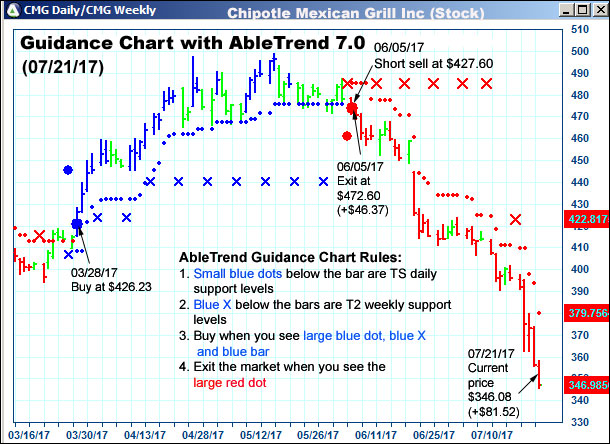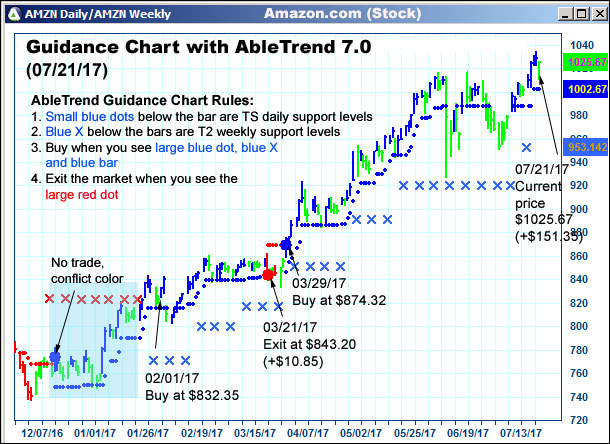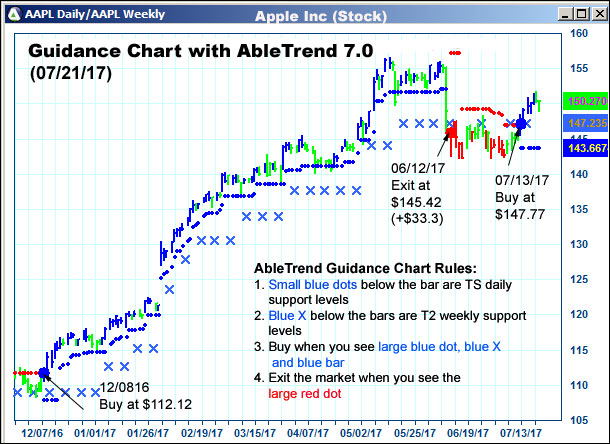 With Warm Regards
Grace Wang
AbleSys Corp.
---