Guidance Chart – a Solution for Trending or Choppy
Markets are unpredictable. Some days trending and some days choppy. Some people wish for a crystal ball before they can deal with the market but you don't need a crystal ball. You'll get along with the market well if you can train yourself to follow the signals of AbleTrend Guidance Charts with discipline. Here are the signals of the Guidance Charts for recent E-Mini NQ markets. Discover how this new Guidance Chart deals with both market conditions with style and you'll be amazed.
Here is the chart of June 26.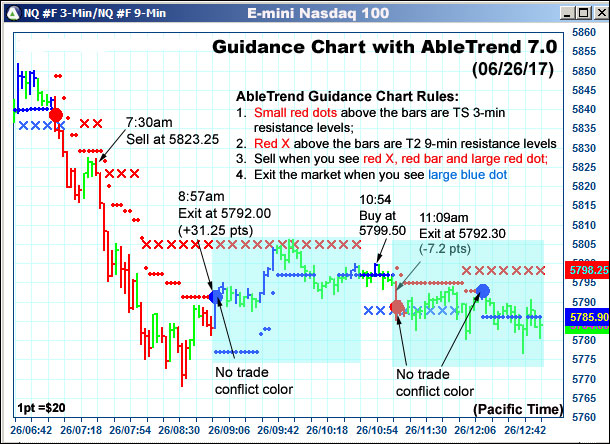 Here is the chart of June 23.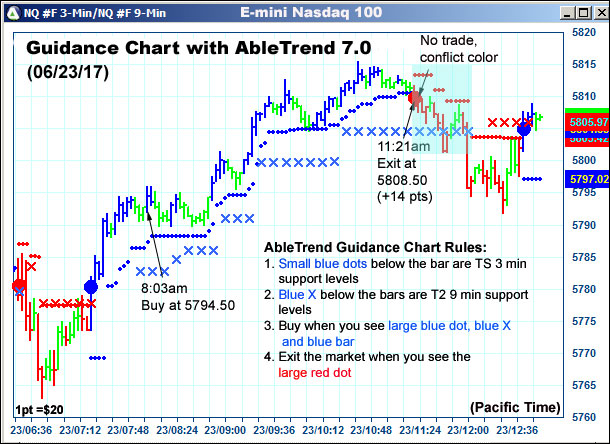 Here is the chart of June 22.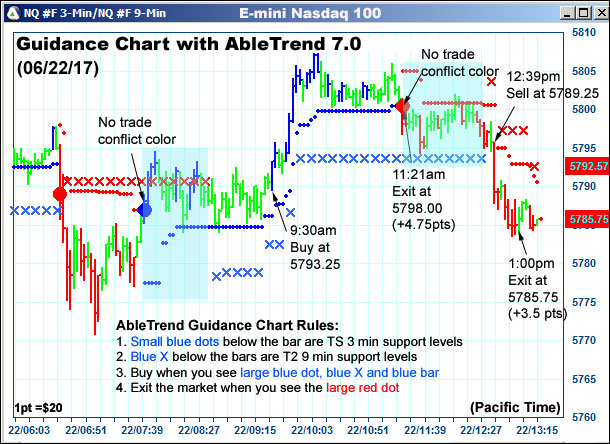 If you can deal with the choppy market well, profits will take care of itself during the trending days! For addition insights and articles about the Guidance Chart, search at blog.ablesys.com. You can watch archived sessions from our introductory and member's webinar series: Click here to view our youtube page.
With Warm Regards
Grace Wang
AbleSys Corp.
Gracezh@ablesys.com
---