100+ Trade Setups and Outcomes
AbleSys has released 100+ Super Trade Setups and Outcomes for stock trades, futures trades, Emini trades and FOREX trades and for day trading, swing trading and position trading. FREE access.
By following simple rules, you can now explore the 100+ super trades. Through the lens of spyglass trading software, AbleTrend you can observe how the super trades were taking shape, establishing and developing into a super trade. What's the best setups to get into a trade and step by step how to manage the risks dynamically. This visual walk-through the super trades makes trading fun and manageable for ordinary traders and investors. Come and explore with this eye-opening program! Best of all it's FREE. You will experience a whole new vision about the market. AbleTrend is your spyglass and compass in the trading world.
What would you do for the following trade setup?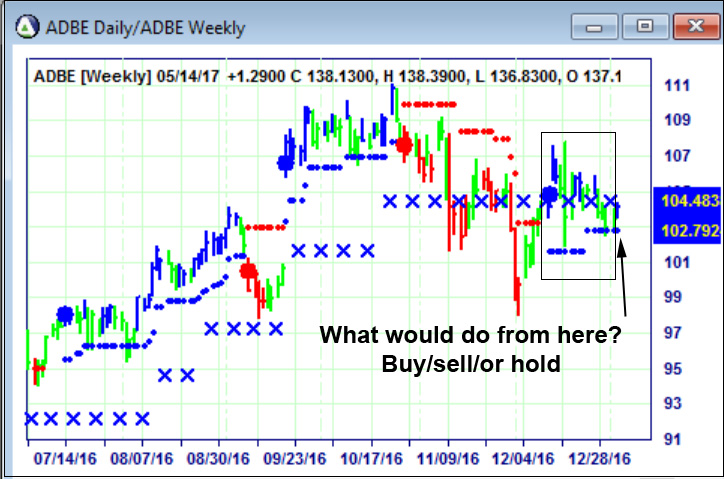 Find the outcome here.
With Warm Regards,
Grace Wang
AbleSys Corp.
Gracezh@ablesys.com
---