3 Stocks We Recommended Last Friday
The three stocks we recommended last Friday were MTH, NVDA and MTG in our AbleSys blog. As of today MTH is up $1.6 and NVDA is up $13 for the week respectively. Here is today's NVDA chart.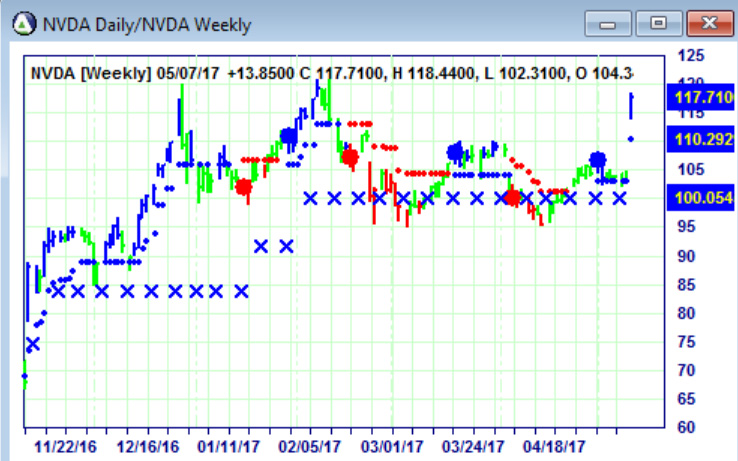 The main reason that we recommended these three stocks was that they were in the Golden Range of Entry, we call it the Sweet Spot Entry. To learn what the Sweet Spot looks like and how to find them, and how these trades evolved in the recent trades, visit our Trade Setups and Outcomes examples.
To ensure you continue to receive this email, please add us to your address book. We will email you other market charts with AbleTrend Guidance Chart signals.
With Warm Regards,
Grace Wang
AbleSys Corp.
gracew@ablesys.com
---