Is It Rational to Short Bonds When Fed Raises Interest Rates?
Is it rational to short bonds when fed raises interest rates? Now you have an objective measure to verify your assumption, and that's AbleTrend signals. See the chart below.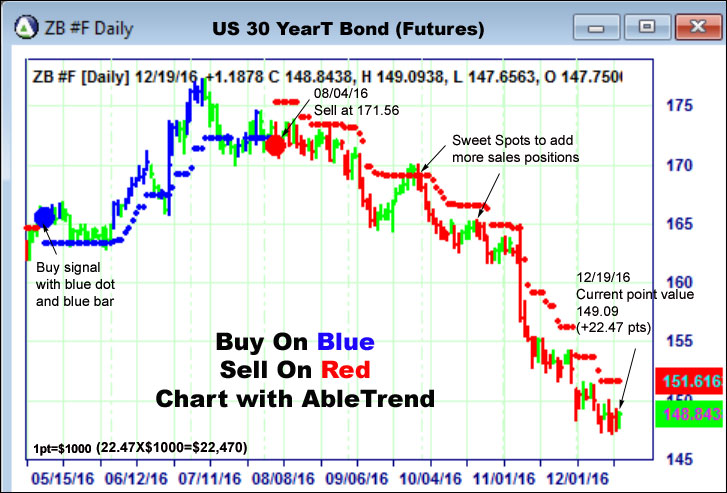 AbleTrend provides timely specific buy and sell signals with large red dot. When you take the sell position you know exactly when your protective stops will be with AbleTrend small red dots showing you the market resistance levels. The scientifically calculated resistance levels are defined by market behavior, therefore have practical values for setting rational stops.
If you like to take smaller risk to ride on a big move and you are patient enough, you can enter the sell positions at AbleTrend sweet spots, see in the chart above.
Even better news is that at the end of the trial period you may apply the trial price towards lease price with the biggest sale and lowest prices of the year now. Take this special offer now by test Driving the software for yourself and you'll never see the market the same way again!
With Warm Regards,
Grace Wang
AbleSys Corp.
gracezh@ablesys.com
---