Video Clip On Current E-Mini S&P and Crude Oil Day Trading
There are some decent moves in day trading the E-Mini S&P and Crude Oil markets. In this 4'11" video you'll discover how to spot the AbleTrend Sweet Spots with reduced risks, how to manage the trades riding on the waves, and how to cut the lose short scientifically and systematically.
Click here to watch the video (4'11")
You may also view the ES with AbleTrend trading software guidance chart below: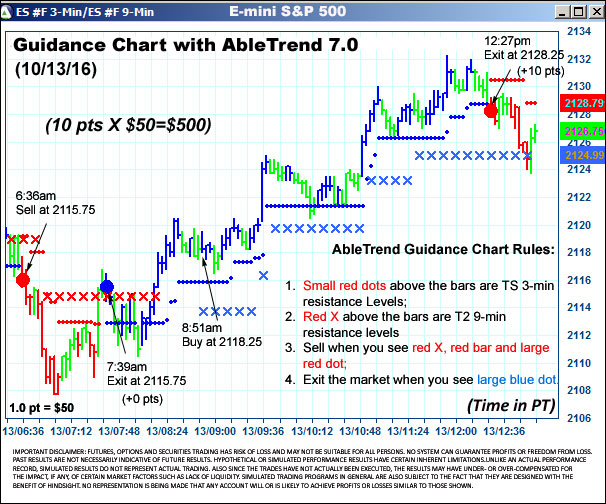 To help you to take advantage of the volatility of the election year this October we are making this special offer for you. Test Drive AbleTrend trading software for 30 days, just $99!
Even better news is that at the end of the trial period you may apply the trial price towards lease price with the biggest sale of the year. Take this special offer now by test Driving the software for yourself and you'll never see the market the same way again!
With Warm Regards,
Grace Wang
AbleSys Corp.
---