Fear hits the Market as 18th Largest Regional Bank Fails
After getting spooked by Powell's testimony on Tuesday, markets were stabilizing, and even up pre-market on weak initial jobless claims Thursday morning.
That all changed quickly, as attention turned to Silicon Valley Bank (SIVB), which opened down 34% with talk spreading of liquidity issues at the bank. It quickly turned into a bank run as large sums of uninsured deposits fled the bank, and at the same time, driving the stock price lower, down 60% at the close.
As word spread, the sell-off spread across the broader market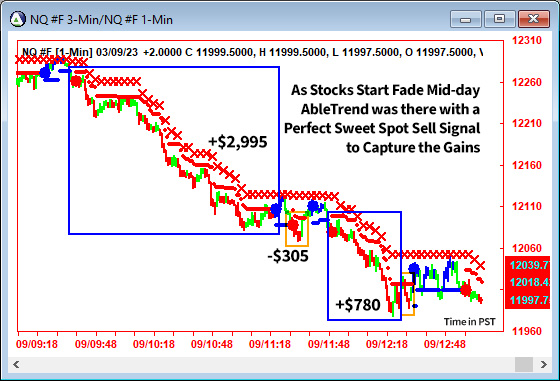 This morning, we are learning that the bank was simply restructuring assets in response to higher rates for longer, but with $1.8 billion realized losses on assets that were not marked to market, it triggered memories of the 2008 financial crisis, which is why it put pressure on the market as a whole.
The stock was halted this morning, and fear peaked again, as we learned that their attempt to fundraise failed & the bank was closed by the California regulator.
For those of us who had never even heard of SIVB before this, this may come has a huge surprise to see it have such large effects on the broader market, but the volatility that it triggered creates the same risk & opportunity as any other price action catalyst.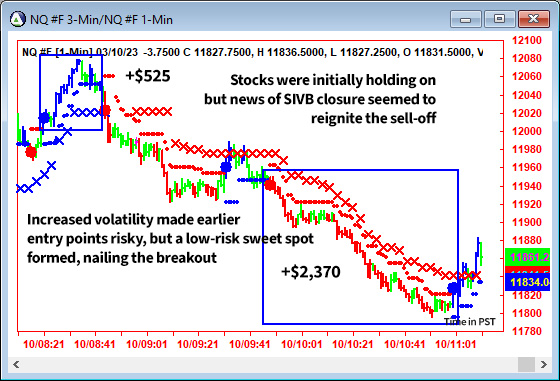 Join us for Live Analysis & Education
Join us Tuesdays and Thursdays at 5pm ET (2pm PT)
Ron Carbone -Veteran Trader & Educator at AbleSys will go over the latest AbleTrend trades on the chart: Click here to sign up
You can also view the latest recordings on demand by accessing the webinar archive
Test Drive AbleTrend: 30-day Trial Offer
---