With the Month of October in the Books, First Week of November Extends the Winning Streak
Trading signals results have been strong in Q4, which began with four straight green weeks in October. This week makes it five consecutive weeks, and it was a big one, with gains on Tuesday's sell off, and the post-Fed sell off.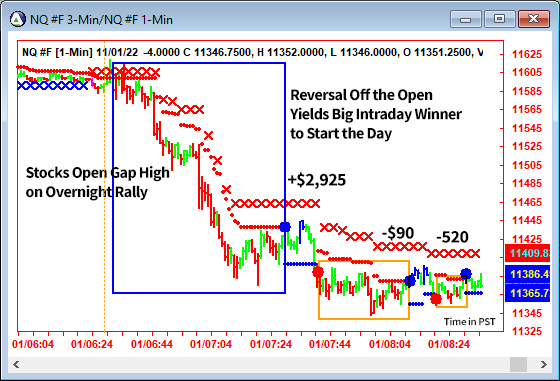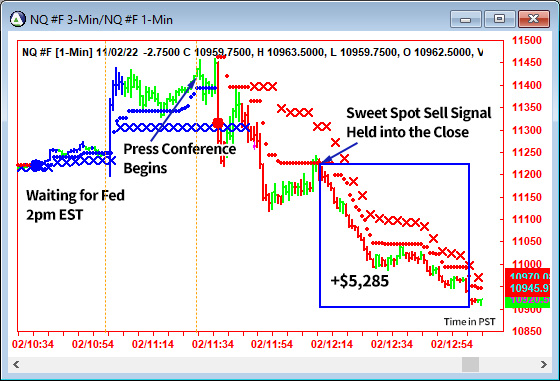 Lock-in the Best Pricing for AbleTrend
Click to see offer details

See the Full Trading Signal Results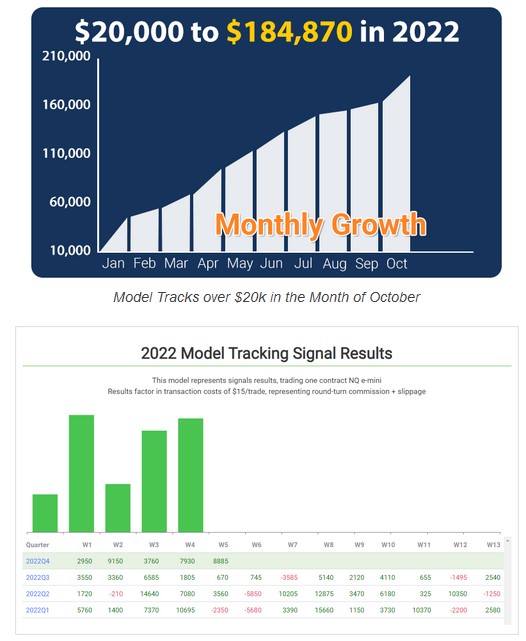 Our Model page has been tracking the hypothetical performance, of our NQ 1min/3min guidance chart, for the last 3 years. The model follows results from trading 1 lot, and accounts for $15/trade transaction costs. Click here to access the sign up page
Test Drive AbleTrend: 30-day Trial Offer
Start taking advantage of the market volatility, with AbleTrend as your guide. We offer a risk-free trial, including one-on-one assistance with software setup & trading signal training.
---