View Fresh AbleTrend Sweet Spot Signals by 3pm ET. September 29, 2022
There are always great stocks with low-risk sweet spot entries in the market. AbleTrend finds them systematically whether the broader market is up or down. AbleTrend Fresh Signals by 3pm ET are uptrend stocks with a pull back. They are low risk entries at a launch point. We invite you to witness and verify these exclusive signals from AbleSys and view them in progress daily. Here are today's picks:
AbleTrend Fresh Sweet Spot Signals by 3pm ET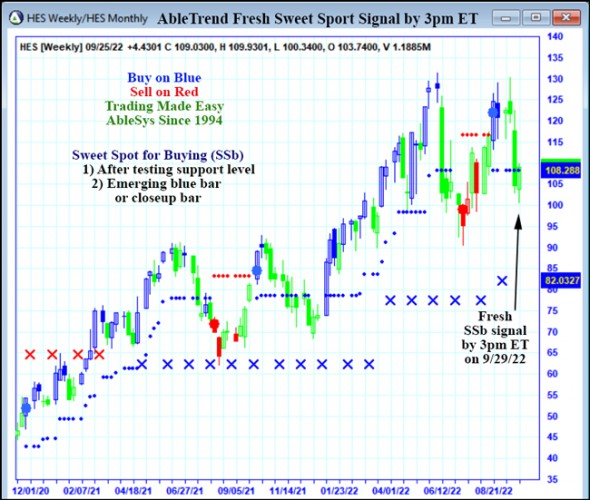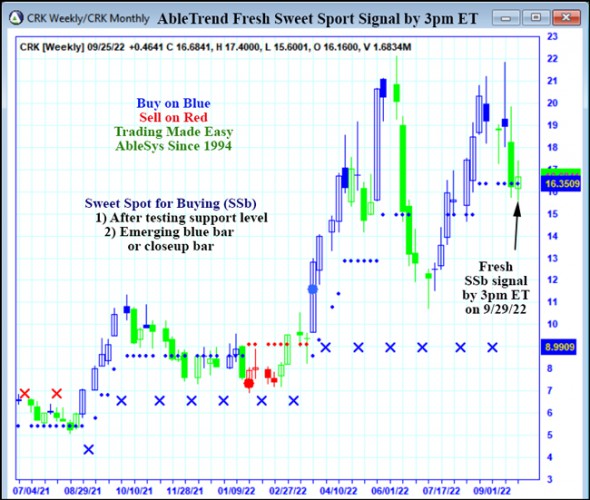 Now You Can Get Latest 5 Days Fresh Signals by Sign Up Here
Plus: Check out the Latest Featured Charts for E-minis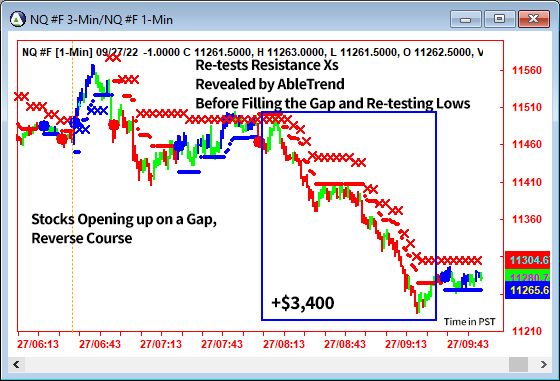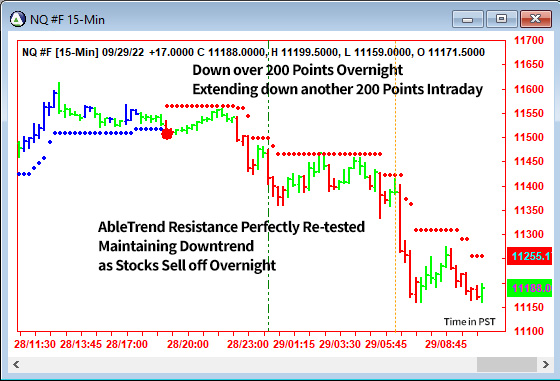 ---
FREE one-on-one consultation
We're the people you can reach for one-on-one help! Whether you're new to this, or you'd just like to have some assistance with software, we're here to help.
In a world that has been increasingly difficult to get real help from a knowledgeable service representative, our customers are amazed that we still offer good old fashioned service!
Request a FREE one-on-one consultation with AbleTrend consultant at ronc@ablesys.com today.
View more Ablesys Signals for Top Stocks. You will discover more "Fresh Signals By 3pm ET" and "Signals in Progress".
Give it a try! You will be able to see AbleTrend support dots for your stock holdings on your own and save capital by cutting losses short. You will be able to generate more Fresh AbleTrend Launch Point Signals on your own as well. We'll be there to hold your hand through the learning process.
---