Stocks Break Consolidation High to make Back to Back +$3k Trading Sessions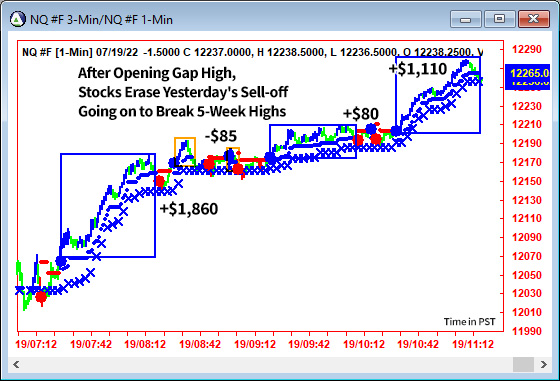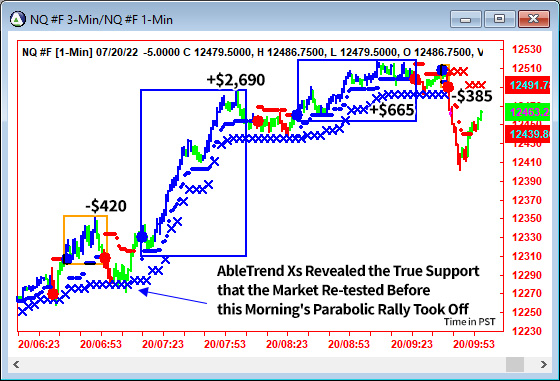 With a light news week, it wasn't necessarily expected that the market should make such a strong move, taking out 1 month highs. It is more typical for markets to churn, especially ahead of important catalysts like we have on the Fed-day & the GDP print next week.
Even so, AbleTrend signals don't have such a biases. It simply continues to do what it always does, which is point out low risk entries with high potential reward.
Of course, AbleTrend signals have been knocking it out of the park when we have these kinds of opportunities.
Check out our Chart Library for the latest highlights
Plus: Check in on the Latest Trading Signal Results, as we Approach the Halfway Point for 2022
Our Model page has been tracking the hypothetical performance, of our NQ 1min/3min guidance chart, for the last 3 years.
The model follows results from trading 1 lot, and accounts for $15/trade transaction costs. Click below to access the sign up page: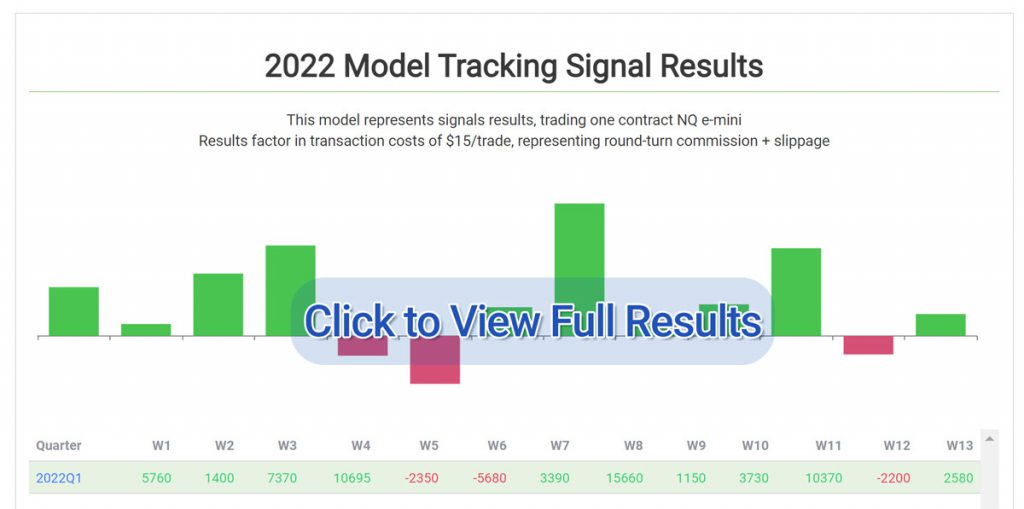 Try AbleTrend Risk-Free
Start taking advantage of the market volatility, with AbleTrend as your guide. We offer a risk-free trial, including one-on-one assistance with software setup & trading signal training.
Click here to sign up for our 30-day trial offer
---