After Nailing the Downtrend, AbleTrend Signals Pivot & Nails the Bear Market Rally Too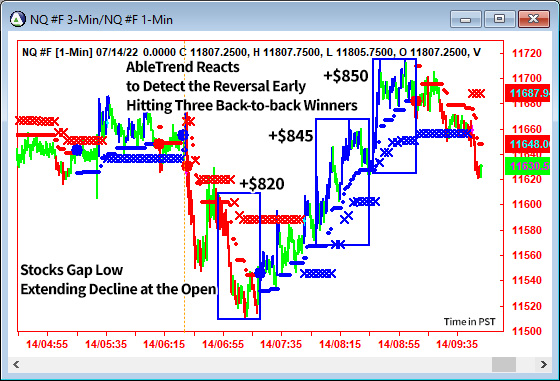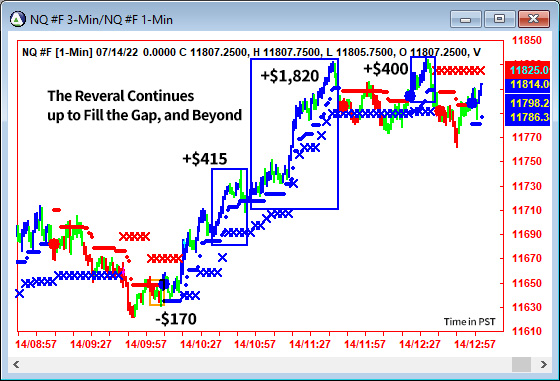 Yesterday's CPI print has gifted traders with highly volatile price action to trade. With great uncertainty in the markets, comes great struggles to take prices higher and lower.
Typically when we see several hundred point rallies or sell offs, we'd expect to see the market calm down after the information has been priced in, but the market direction remains unresolved.
That allowed for trading sessions like today, which can start with a sharp extension of overnight gap down, then go straight into a 300 point rally, to fill the gap and go green on the day.
Of course, AbleTrend signals have been knocking it out of the park when we have these kinds of opportunities.
Check out our Chart Library for the latest highlights
Plus: Check in on the Latest Trading Signal Results, as we Approach the Halfway Point for 2022

Our Model page has been tracking the hypothetical performance, of our NQ 1min/3min guidance chart, for the last 3 years.
The model follows results from trading 1 lot, and accounts for $15/trade transaction costs. Click below to access the sign up page: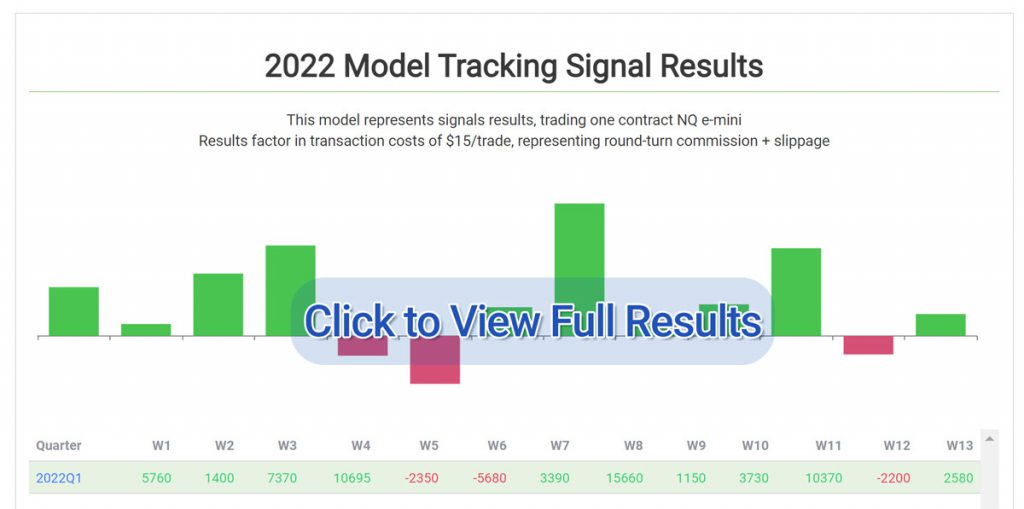 Test Drive AbleTrend: 30-day Trial Offer
Click here to sign up for our 30-day trial offer
---