AbleTrend Fresh Signals by 3pm ET made Pyramid Easy October 11th, 2022
Would you like to catch a big move in the early stage of an uptrend and be able to pyramid with your winners to reach its full potential? Yes!
With AbleTrend Fresh Sweet Spot signals you may buy uptrend stocks at dips. With AbleTrend software you will be able to manage your positions with AbleTrend buy on blue and sell on red signals. Better yet, you may add shares to your winners systematically at AbleTrend sweet spot for the uptrend.
Here is today's post.
AbleTrend Fresh Sweet Spot Signals in Progress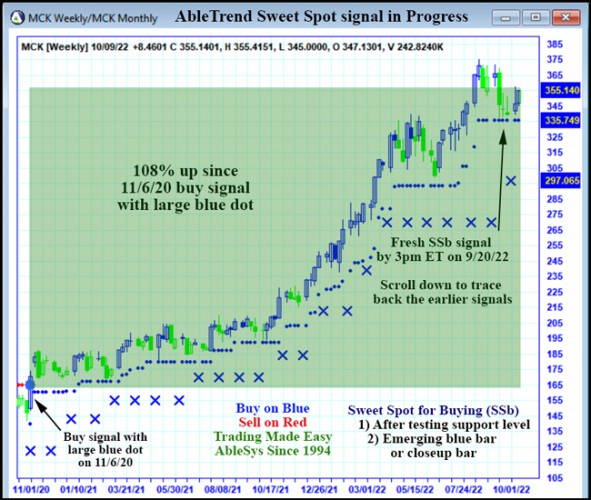 AbleTrend Fresh Sweet Spot Signals by 3pm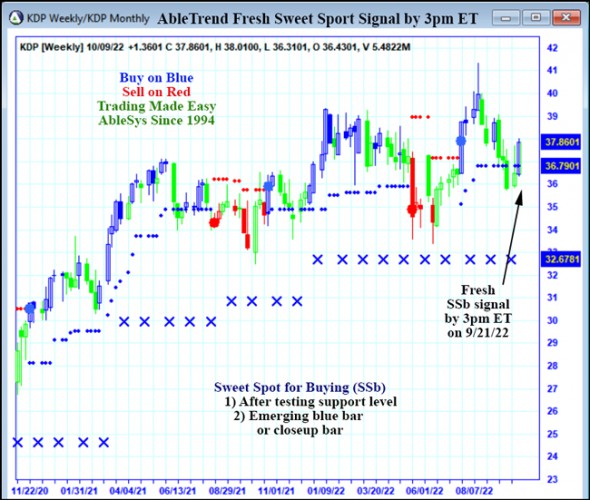 AbleTrend helps you to manage trading risk too. See how AbleTrend can help to save a bundle when you have AbleTrend large red dots at your fingertips.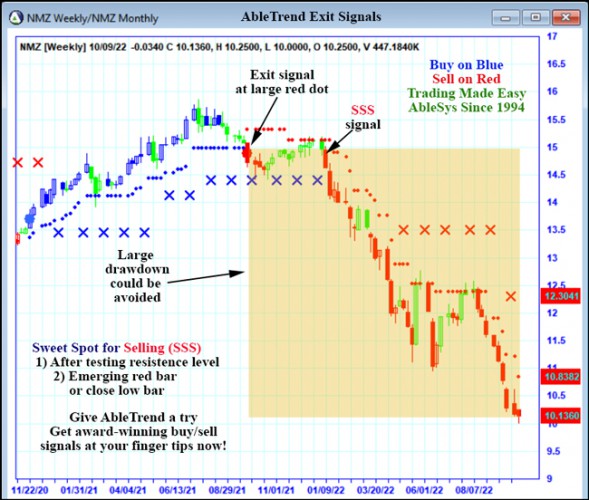 Now You Can Get Latest 5 Days Fresh Signals by Sign Up Here
Join us for Live Analysis & Education
Join us Tuesdays and Thursdays at 5pm ET (2pm PT)
Ron Carbone -Veteran Trader & Educator at AbleSys will go over the latest AbleTrend trades on the chart: Click here to sign up
You can also view the latest recordings on demand by accessing the webinar archive
---