Signals that Work Whether the Market is Up or Down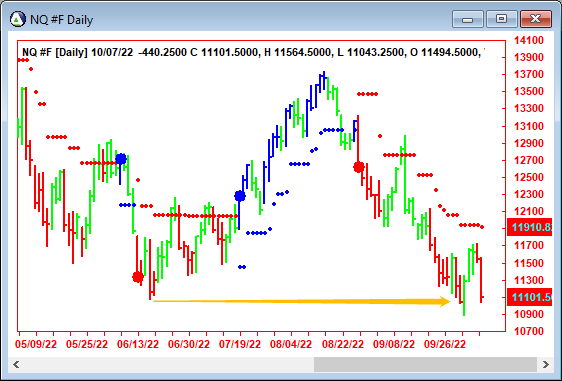 Stocks broke through to new lows this week, taking out the lows established from the bear market rally, which began at the start of Q3. It was a fitting way to end the quarter, which brought pain to both bulls & bears alike.
Beginning with such a short squeeze, it became the most hated rally, as downside protection became a liability. Even as stocks have now returned to lows, time decay has eroded much of the value of improperly timed puts.
Bulls on the other hand have a much greater problem, as the rally gains have all but evaporated, along with hope for a turn around.
As markets remain volatile and uncertain, it is more important than ever to have a clear guide to navigate the price action. AbleTrend not only signaled the beginning of the crash at the start of the year, but also nailed the most recent move up & back down.
With the Third Quarter Completed,
See the Latest Trading Signal Results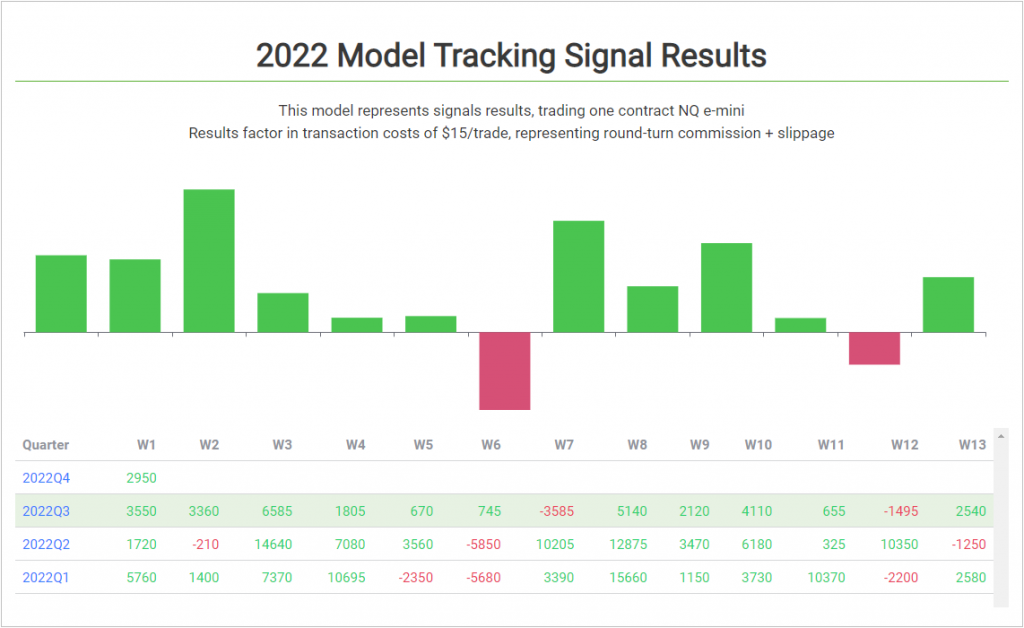 Our Model page has been tracking the hypothetical performance, of our NQ 1min/3min guidance chart, for the last 3 years.
The model follows results from trading 1 lot, and accounts for $15/trade transaction costs. Click here to access the sign up page
Join us for Live Analysis & Education
Join us Tuesdays and Thursdays at 5pm ET (2pm PT)
Ron Carbone -Veteran Trader & Educator at AbleSys will go over the latest AbleTrend trades on the chart: Click here to sign up
You can also view the latest recordings on demand by accessing the webinar archive
---