AbleTrend Signals Before and During this Week's Historic Events
Nearly two months ago, AbleTrend gave a sell signal which took us through one of the stock market's worst performing starts to the year in recent history.
While the story had centered on inflation & the Fed, tensions were brewing in Europe, ultimately leading up to Russia's full-scale invasion of Ukraine.
Yet, when the news hit & the sell-off reached a fever pitch, markets suddenly, and sharply reversed. This reflects an important lesson about market dynamics. With stocks down over 22% off highs, in just over a couple months, we had short covering or profit taking.
Below, intraday charts showed the story unfold this week. Despite the extreme volatility, AbleTrend signals remain a consistent guide for navigating the price action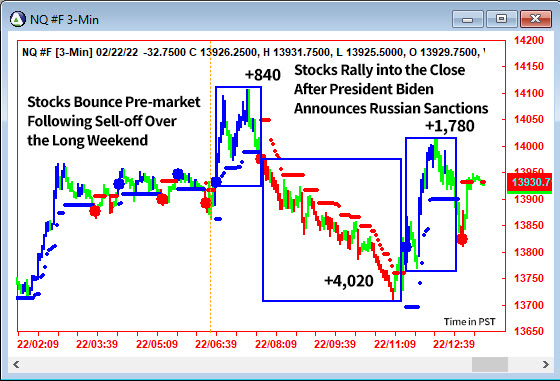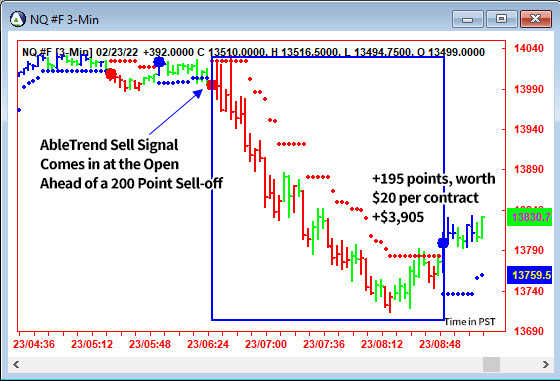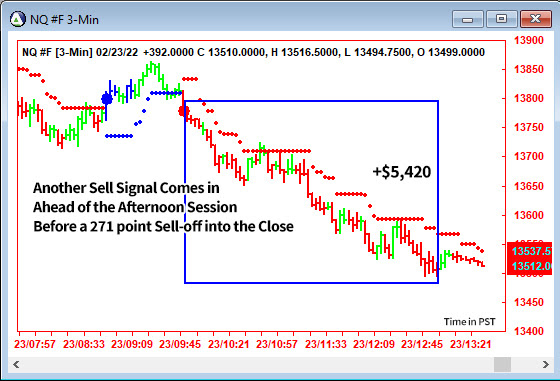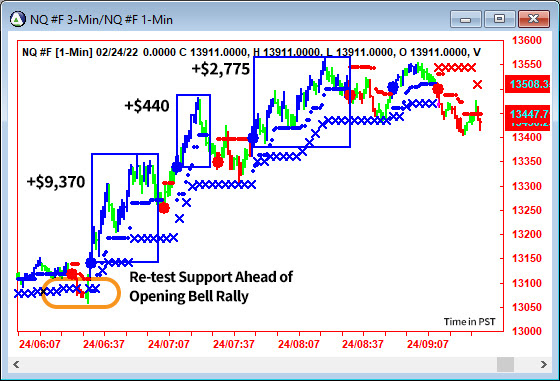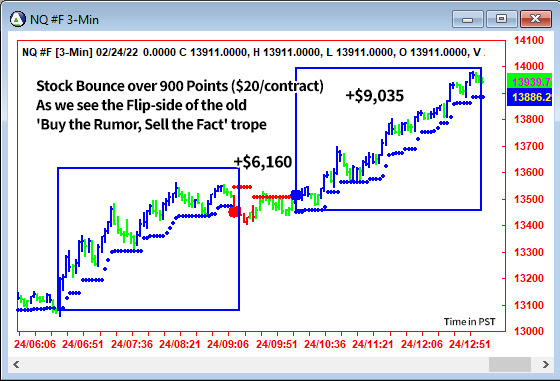 Check out the Latest Featured Charts for E-minis & Stocks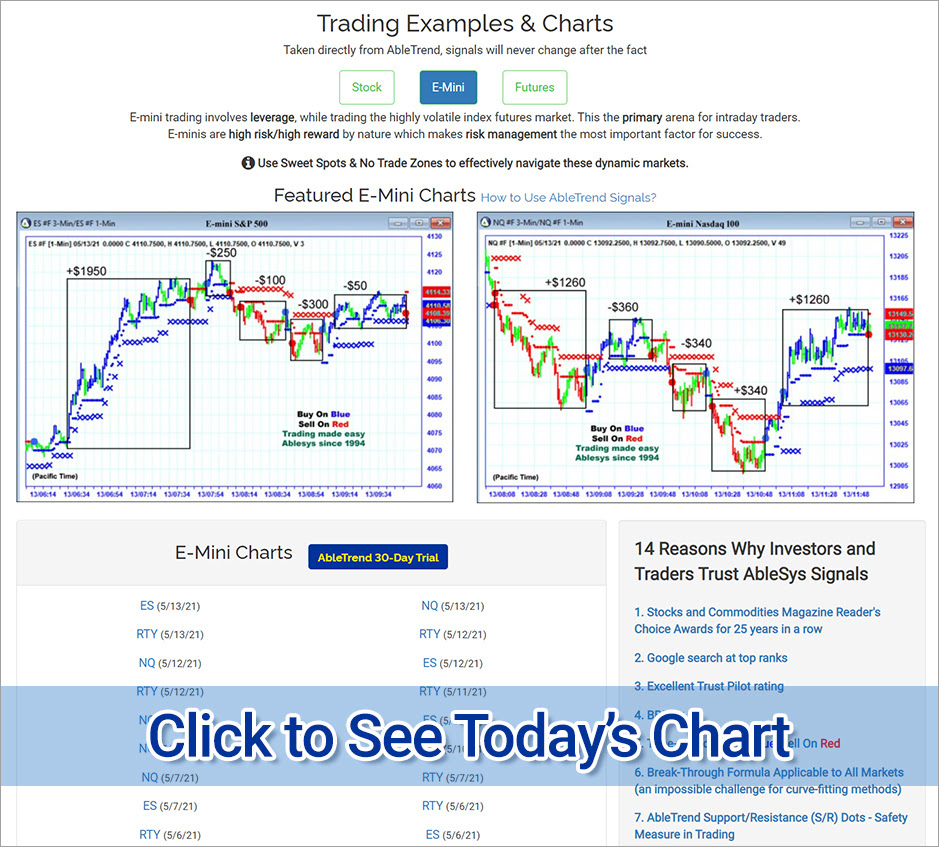 Click here to register for our bi-weekly webinars, held on Tuesdays & Thursdays in the afternoon.
Also, if you miss the live session, you can catch the recordings on demand the following day on our YouTube page, linked below. Be sure to subscribe & hit the bell icon to receive notifications of the latest updates.
FREE one-on-one consultation
We're the people you can reach for one-on-one help! Whether you're new to this, or you'd just like to have some assistance with software, we're here to help.
In a world that has been increasingly difficult to get real help from a knowledgeable service representative, our customers are amazed that we still offer good old fashioned service!
Request a FREE one-on-one consultation with AbleTrend consultant at ronc@ablesys.com today.
---