Is There Volatility on the Horizon?
Continuing off the theme from the last newsletter, it feels like the market can finally start anew, after Friday's options expiration. After weeks of compressing volatility, we are cheerfully anticipating the potential of volatility on the horizon.
Greater volatility doesn't just mean price action to the downside. Wider distribution of returns means bigger up moves, as well as down move. If you know how to use AbleTrend, you'll see that both those opportunities are just as good.
Check out the Latest Featured Charts for Stocks & E-minis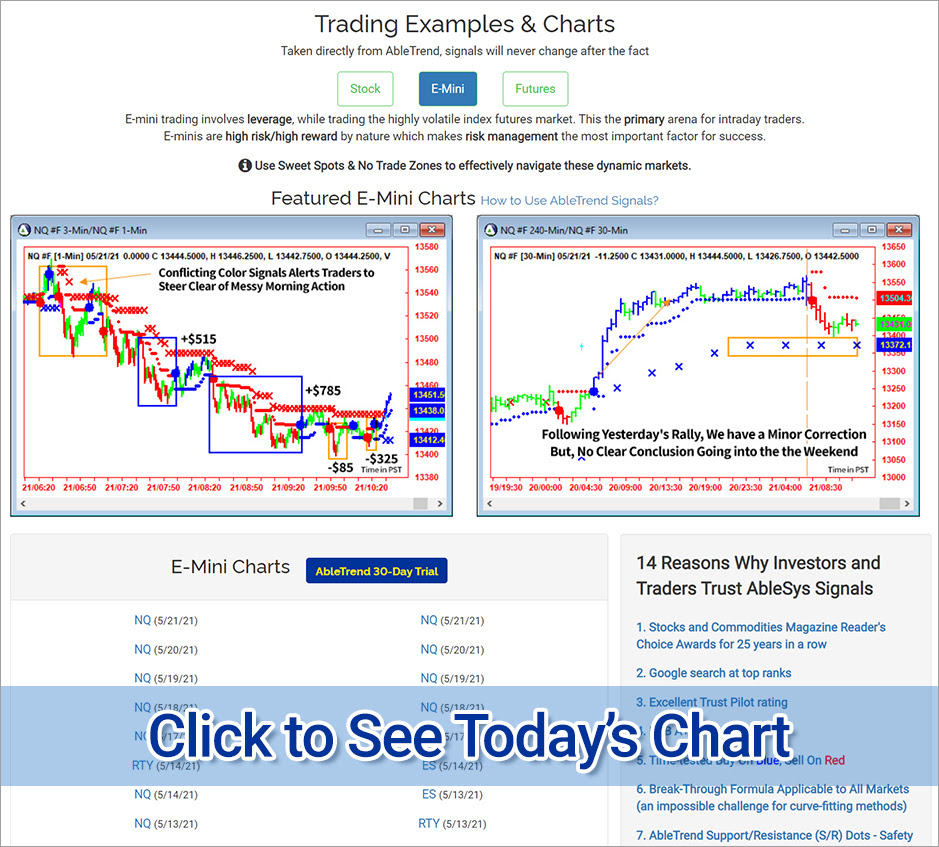 FREE one-on-one consultation
In today's fast changing global market environment, having a million dollars in your account does not necessarily mean security. Rather, true security comes from possessing a winning system and the skills to manage your assets -profitably and prudently – especially in volatile markets like we are currently seeing.
To have a private consultant for building a life-time skill in managing your own financial assets could be expensive, – awfully expensive. That's why our value-added one-on-one consultation service makes owning AbleTrend software a cannot miss opportunity. Request a FREE one-on-one consultation with AbleTrend consultant at ronc@ablesys.com today.
---