Ideal Volatility Breeds Great Trades June 16, 2021
To take advantage of the volatile market you must know how to manage the risk which comes with the volatility. AbleTrend triple confirmation with Blue bar, Blue dot and Blue X can help you to turn volatility into low risk opportunities. Below are today's E-mini Nasdaq day trading charts with AbleTrend guidance chart signals.
Check out the Latest Featured Charts for Stocks & E-minis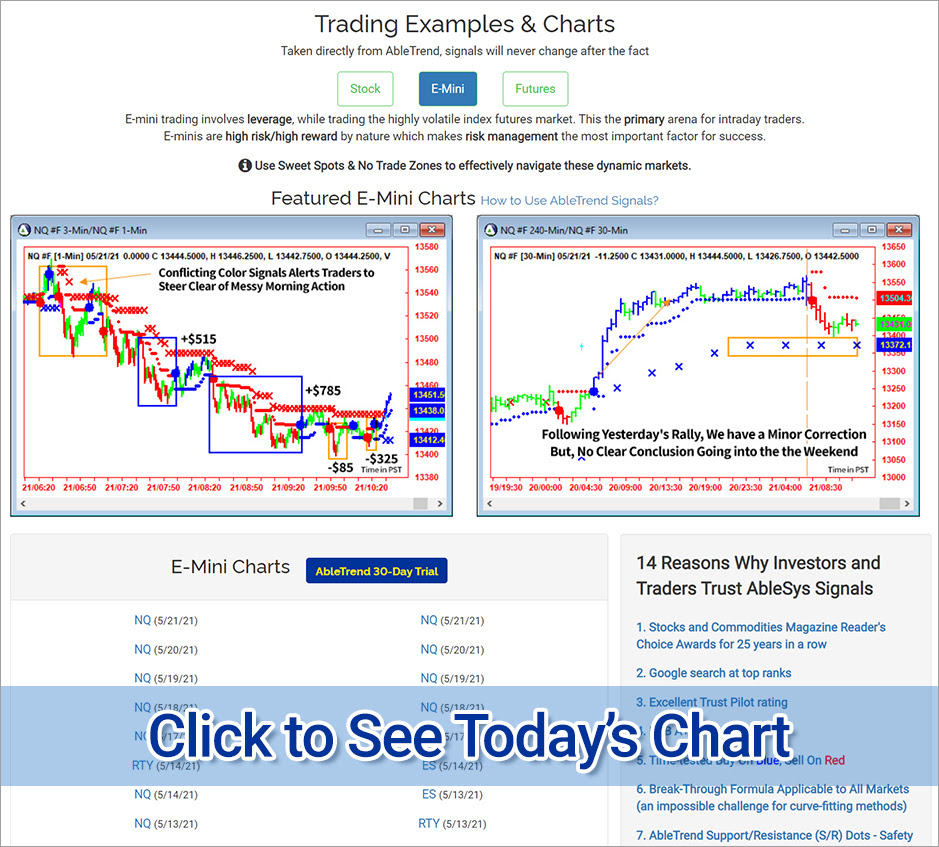 FREE one-on-one consultation
In today's fast changing global market environment, having a million dollars in your account does not necessarily mean security. Rather, true security comes from possessing a winning system and the skills to manage your assets -profitably and prudently – especially in volatile markets like we are currently seeing.
To have a private consultant for building a life-time skill in managing your own financial assets could be expensive, – awfully expensive. That's why our value-added one-on-one consultation service makes owning AbleTrend software a cannot miss opportunity. Request a FREE one-on-one consultation with AbleTrend consultant at ronc@ablesys.com today.
---