Thrive with AbleSys During the Market Turmoil
The evil of too much information
Today stock futures went down at the premarket as investors look toward the release of jobless claims that could jump into the millions amid the coronavirus pandemic; the Senate passes a $2 trillion stimulus package; coronavirus deaths in the U.S. pass 1000. There are so much to consider, which leads to doubt and 2nd guessing. How do you trade the market?
Thrive with AbleTrend Signals
Buy on blue sell on red. AbleTrend signals help you to focus on the relevant information only. Following are this morning's mini NQ chart and ES chart of March 24.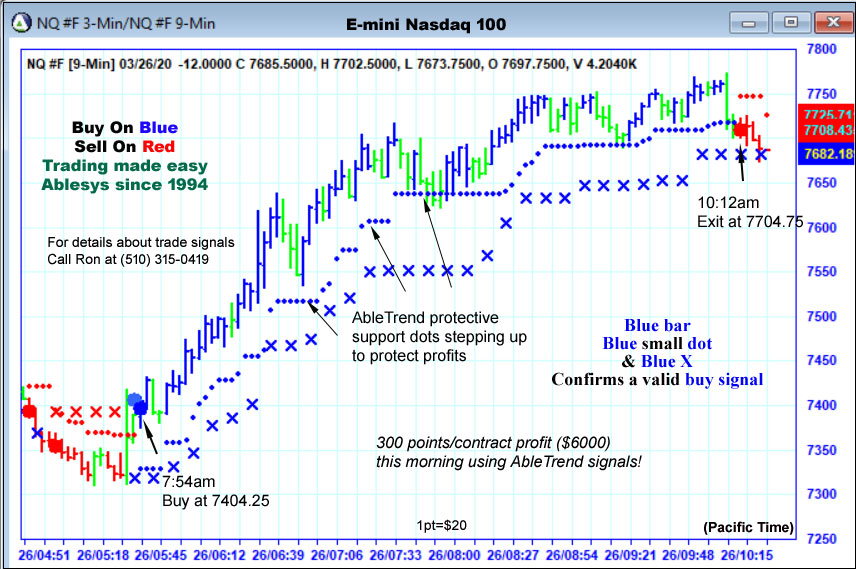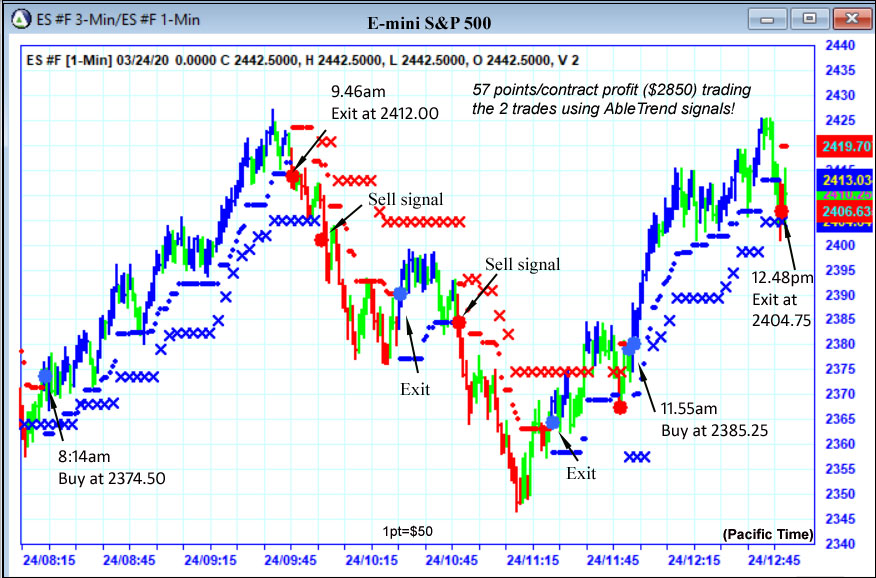 AbleTrend Guidance Chart Rules for Buy Position:
1. Small blue dots below the bar are TS 1-minute support levels;
2. Blue X below the bars are 3-minute support levels;
3. Buy when you see large blue dot, blue X and blue bar;
4. Exit the market when you see the large red dot.
AbleTrend Guidance Chart Rules for Sell Position:
1. Small red dots above the bars are TS 1-minute resistance levels;
2. Red X above the bars are T3 3-minute resistance levels;
3. Sell when you see red X, red bar and large red dot;
4. Exit the market when you see large blue dot
---