Alternatives for a Potentially Choppy Week
Be careful out there trading this week. There is the strong potential that we have poor conditions for intraday trading this week.
Market's opened, up on a strong gap following G20 news.  With equities at or near record highs, price action can become bi-polar, going between fear of missing out(FOMO) & fear of being left to hold the bag.  We can see sharp sell-offs or rallies, followed by extended sideways price action
There is NFP on Friday, which contributes to compressed volatility as markets wait for news
Additionally, there are irregular trading hours this week for the July 4th holiday on Thursday
With these factors coming together this week, we may expect there to be bad trading conditions.  We're seeing that a bit, even in today's sell off.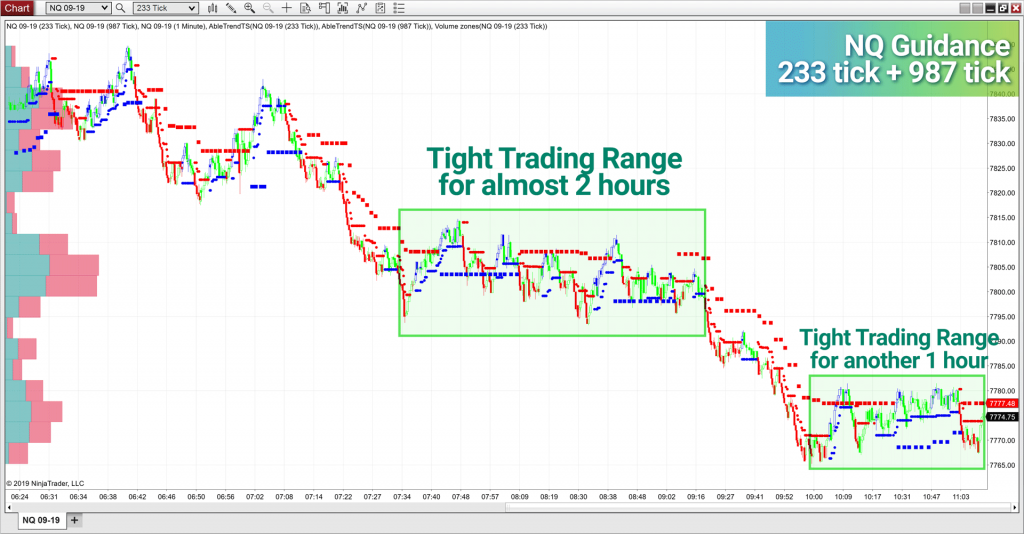 Extended sideways periods disrupt today's sell off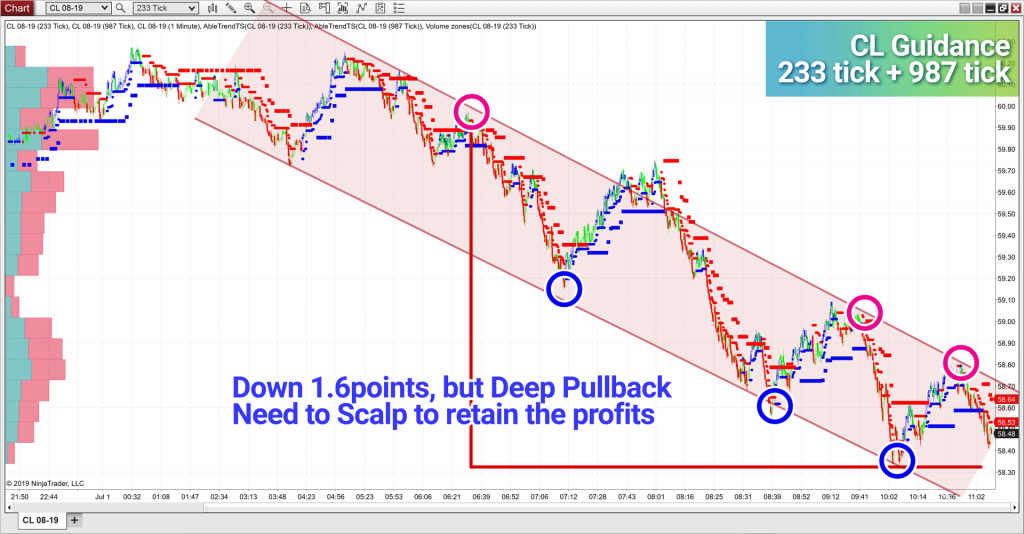 Crude oil had a much better trading session.  With deeper pullbacks, prices never really resolve into chop.
As long as the price moves far enough, there a chance to spot the trend and profit.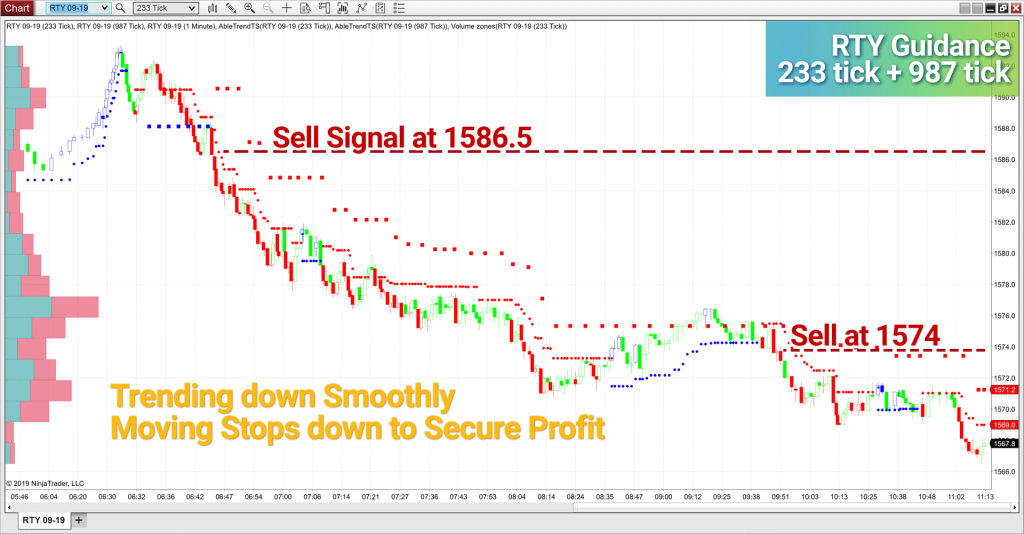 The e-mini Russell is often a strong alternative when ES or NQ are trading sideways
In the same periods, RTY showed a better expression of the downtrend, and was easier to hold the move
---