The Innovative AbleTrend Signal Chart
The ordinary chart vs AbleTrend Signal Chart 
The chart on the left is an ordinary chart and the chart on the right is AbleTrend Signal Chart.
What is AbleTrend Signal
AbleTrend signal may be one of the most important discovery ever made about markets was first revealed in 1995. The discovery is the early recognition of the market trend coupled with the ability to set optimal stops that escort the trader toward ultimate profit.
Multiple time frame trend-alignment 
Blue price bar,
Blue small dot,
Blue X confirms a valid buy signal
Red price bar,
Red small dot,
Red X confirms a valid sell signal 
Reliable
You can trust AbleTrend signals, because once AbleTrend signals are generated and the bar closed, the signals will not change in the future. This is an important criterion in evaluating if the trading software is reliable. 
Robust
AbleTrend signals are universal, working with any markets and with any time bars. It makes no difference whether the markets are bonds, stocks, commodities, currencies or any other freely traded markets. This tool makes all markets tradable. 
Add AbleTrend Signal Chart on the most popular stock and commodities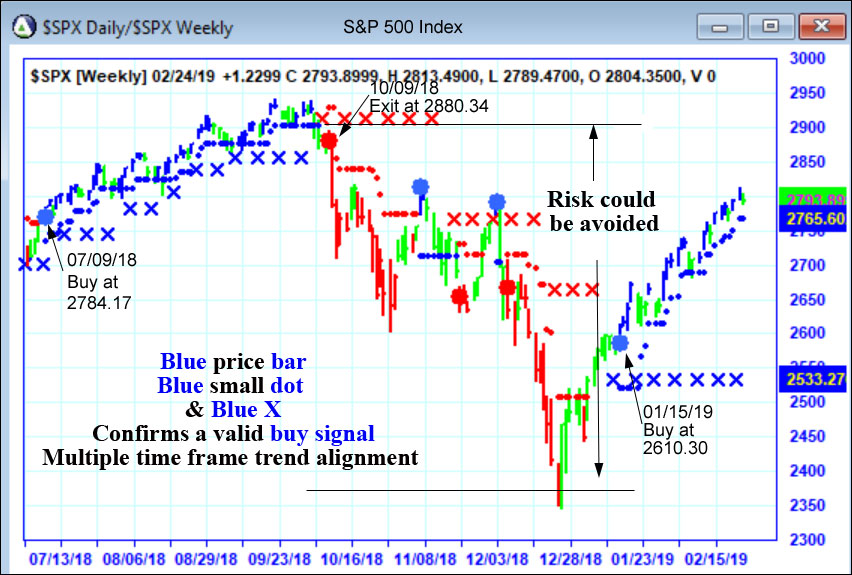 Invest relentlessly with AbleTrend triple confirmed buy signal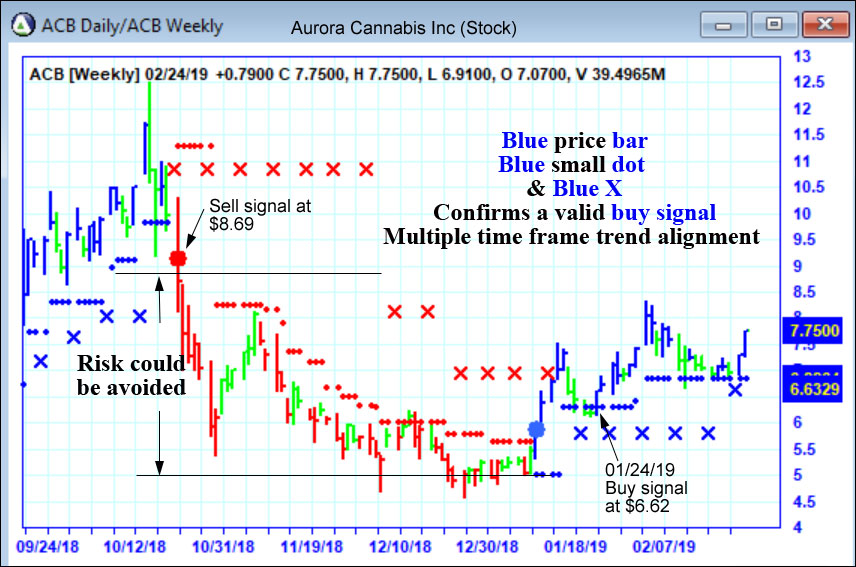 Save a bundle with AbleTrend triple confirmed sell signal
---