The Freedom of Trading the Stock Market with Confidence
The Dow Jones Industrial Average is up 18% and made 70 record high closes this year and is still rising, yet many traders and investors have been afraid of getting into the market, and have been missing out. This situation does not apply to you if you use AbleTrend.
You will gain the freedom of trading the stock market when you apply AbleTrend in your chart. AbleTrend shows you where to buy at the sweet spots and hold for ultimate profit, as well as when to exit the market to avoid large drawdowns. When you can see the market's true support levels, you have freedom of entering and exiting the market with confidence. Here are the charts with AbleTrend Guidance Chart applied.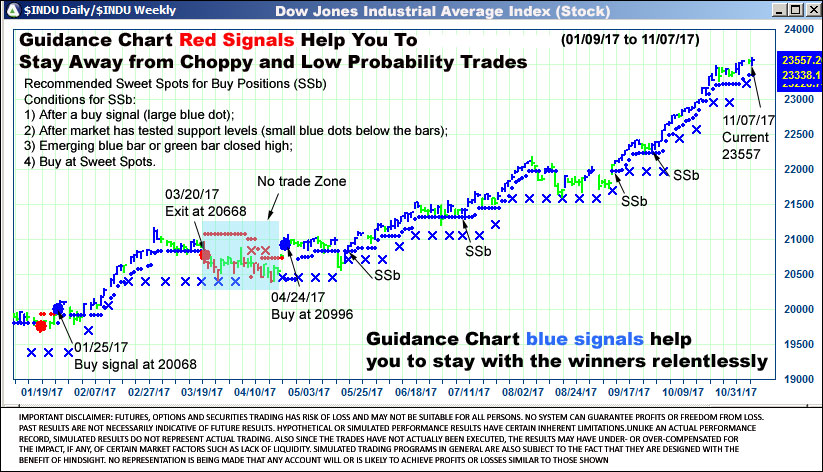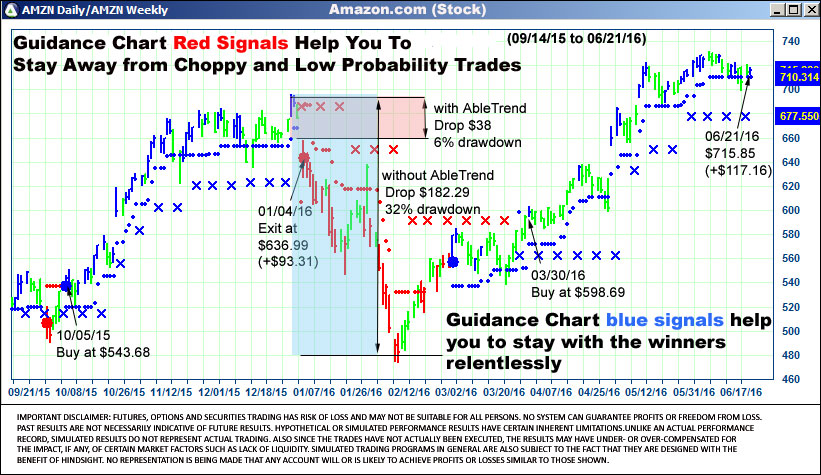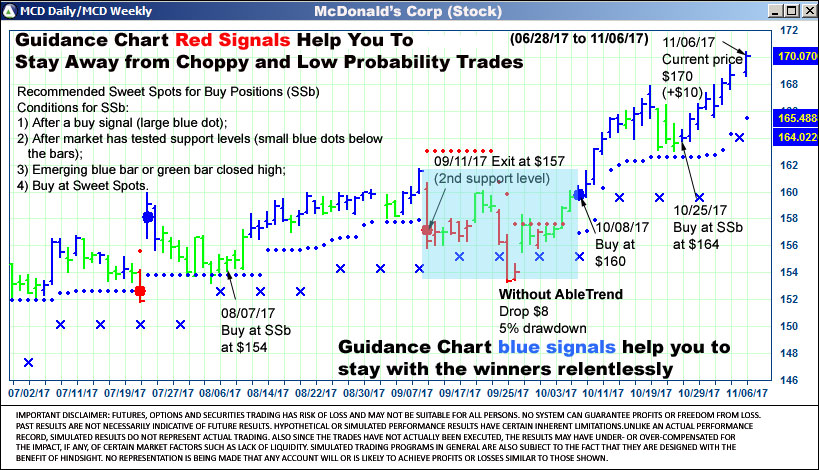 You may learn more details about AbleTrend guidance chart with this Free 4-Day Mini-Course the Blueprint for Trading Success ($500 value. Limited offer.)
The best way to learn a skill is by practicing it. Through guides and tutorials, we will help you prepare for actual trading on the live market so you`ll know how your psychology will react to the experience. This insight is gained only through experience so give AbleTrend a try today.
Ablesys Blog
As always, please feel free to forward this email to your friends.
With Warm Regards
AbleSys Corp.
Grace Wang
gracew@ablesys.com
---