Stay Protected While Pursuing Big Profits
Always stay protected while pursuing big profits in the market is the key factor for a trader or investor to survive and thrive in the market. AbleTrend's guidance chart can help you to do just that. Buy on blue and sell on red, AbleTrend's no trade zones help you to stay away from the choppy and low probability trades; AbleTrend blue signals help you to stay with the winners relentlessly. Here are the two Amazon charts with AbleTrend Guidance Charts.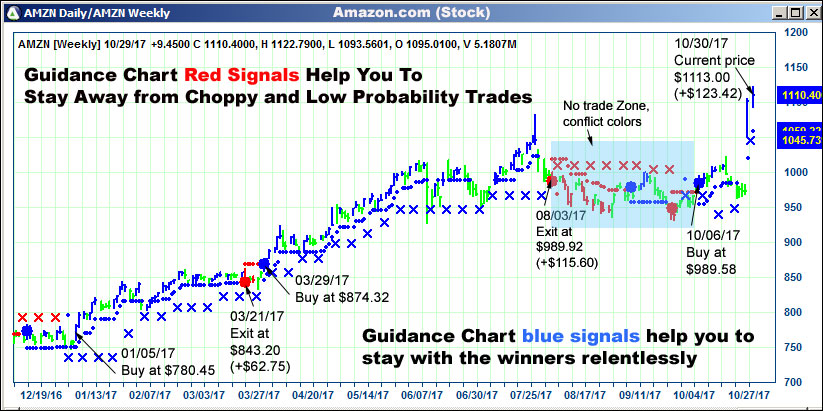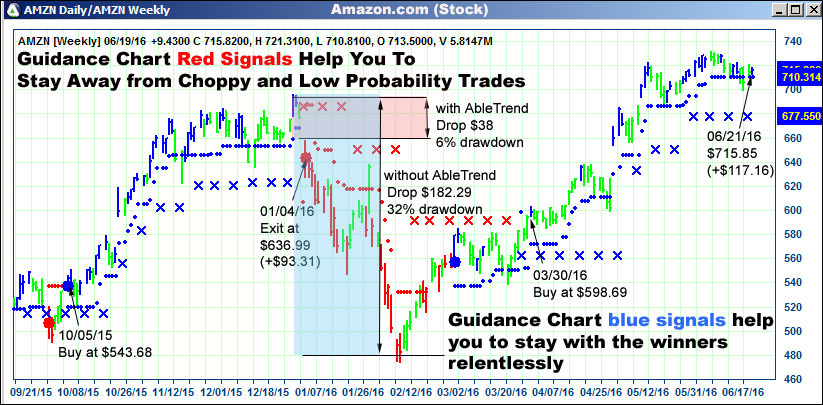 You may learn more details about AbleTrend guidance chart with this Free 4-Day Mini-Course the Blueprint for Trading Success ($500 value. Limited offer.)
The best way to learn a skill is by practicing it. Through guides and tutorials, we will help you prepare for actual trading on the live market so you`ll know how your psychology will react to the experience. This insight is gained only through experience so give AbleTrend a try today.
Ablesys Blog
As always, please feel free to forward this email to your friends.
With Warm Regards
AbleSys Corp.
Grace Wang
gracew@ablesys.com
---