AbleTrend Trade Signal Results for the Week of October 6
These are common questions that I am most often asked by traders:
Is the market behavior random or does it follow certain rules?
Is the market completely chaotic or is there a hidden order?
Can markets be quantified or predicted using scientific methods?
Most economists believe that markets are random, chaotic, and cannot be predicted. Most people just don't believe there is such a thing as market law.  AbleTrend's effectiveness over the last 20+ years calls these beliefs into question. We're able to see the order that underlies market movement, and it's plotted plainly to see on the chart.
You can see lots of these types of examples going back years in our chart library
Here are some featured charts from this week with AbleTrend signals: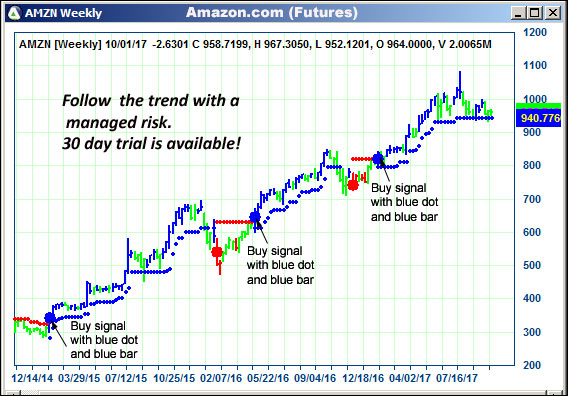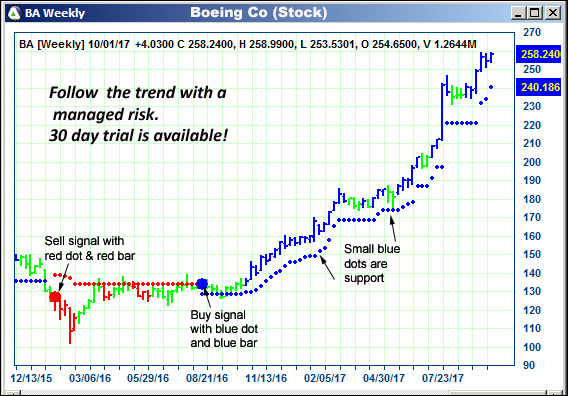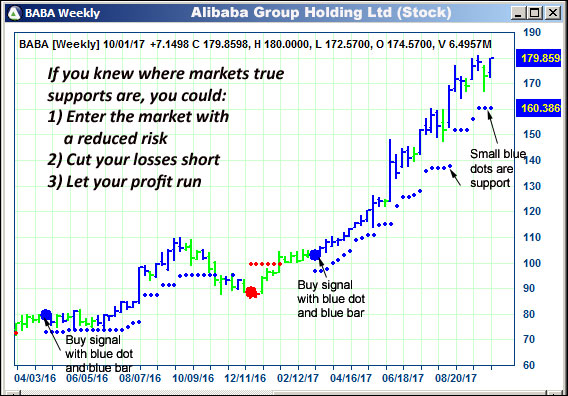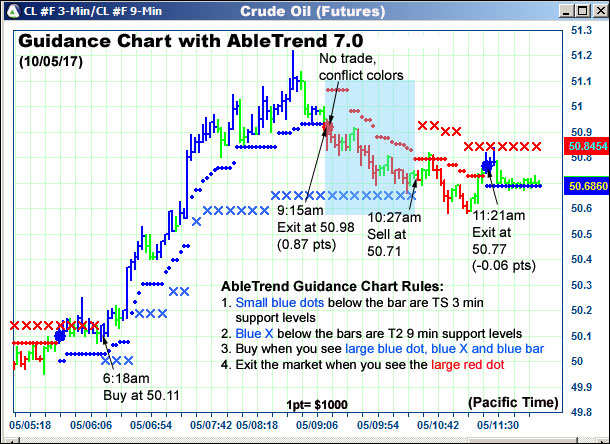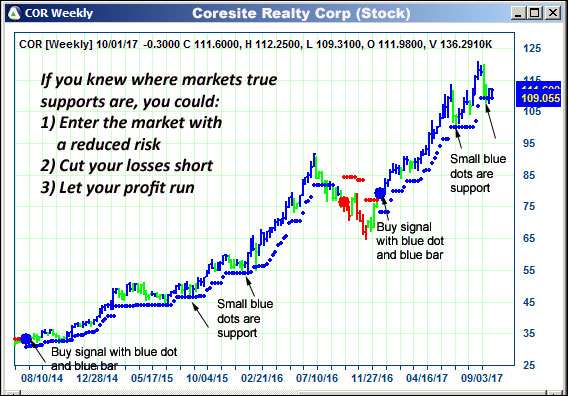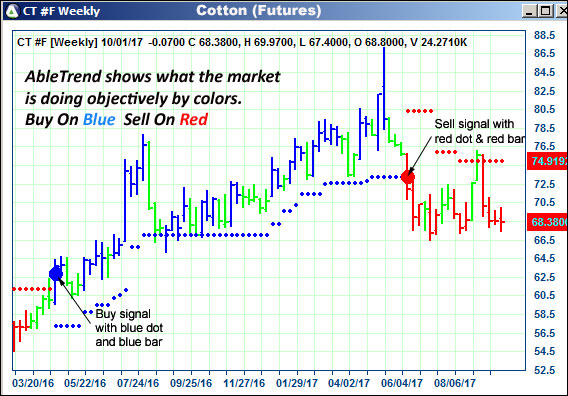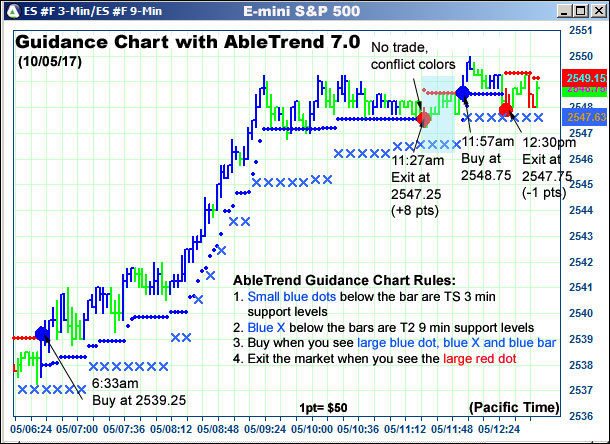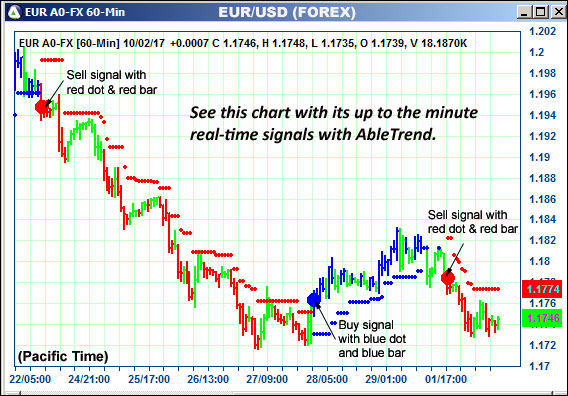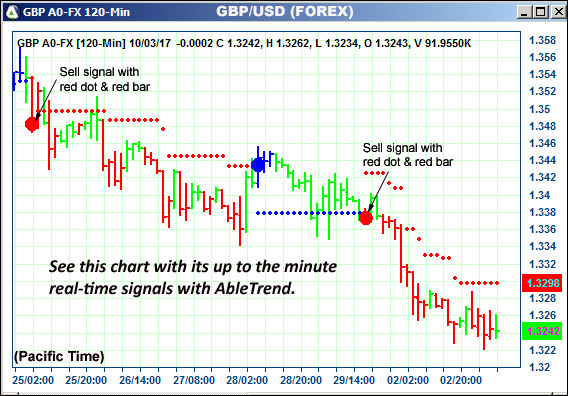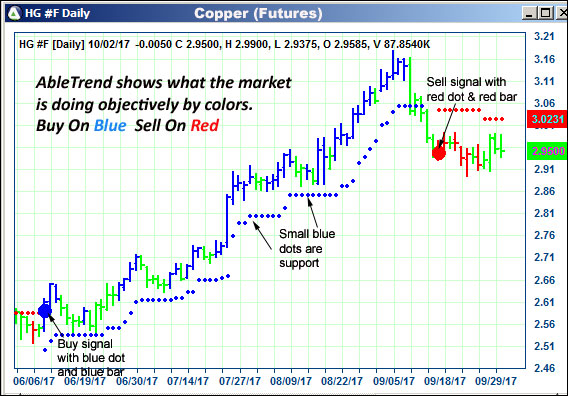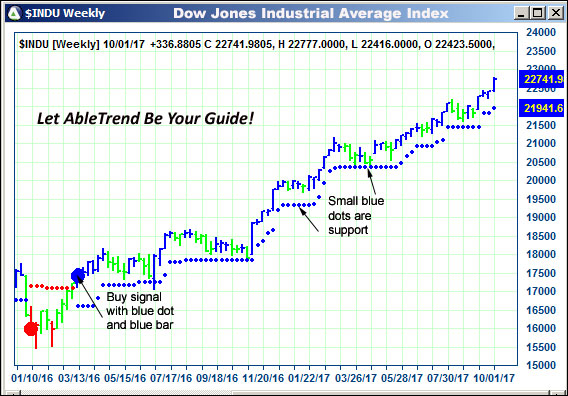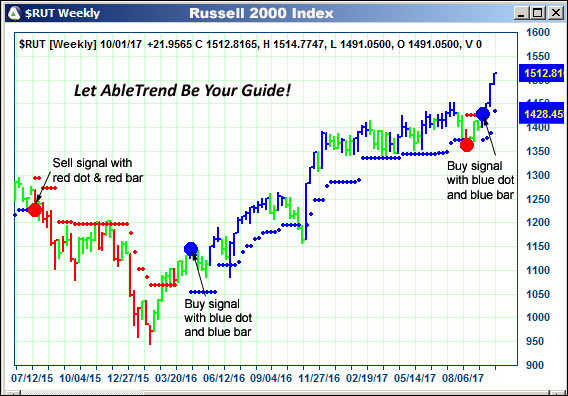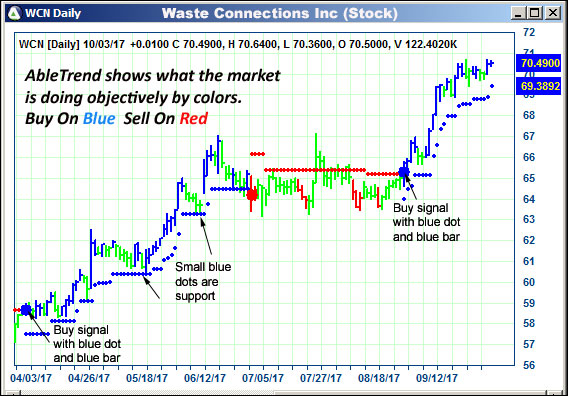 Looking at these charts, what do you think now? Is the market completely chaotic, or could it be possible that there is a hidden order?  I hope you can see from these examples that not only is there a practical edge that can be used to trade, but also that this principle is universal to all freely traded markets.  AbleTrend can empower you to become a versatile trader & this one product can be used for all these markets.  Once you learn how to trade one market with AbleTrend, you will know how to trade every other market with AbleTrend. You will soon find treasures in the new markets you never explored before.
The best way to learn a skill is by practicing it. Though guides and tutorials will help you prepare for actual trading on the live market, they cannot tell you how your psychology will react to the experience. This insight is gained only through experience so give AbleTrend a try today.
You can also view new content each week, on demand from our youtube channel
With Warm Regards
AbleSys Corp.
Grace Wang
gracew@ablesys.com
---