How to Find Best Performing Stocks and Buy at Sweet Spots
There are many stocks that have gained a few hundred percent in the last 52 weeks, for example AAOI 671%, HIIQ 615% etc. Is there any sign to spot and track such good performing stocks? Yes, that's WinTick.
We have designed WinTick to spot the best performing stocks for the longer term. WinTick scans over 10,000 stocks daily after the market close. In WinTick stock picking lists there are lists for weekly, monthly, quarterly best gainers. Most of the best performing stocks show up on those lists at their early stage of moving up. Here are a few WinTick picked charts with AbleTrend signals.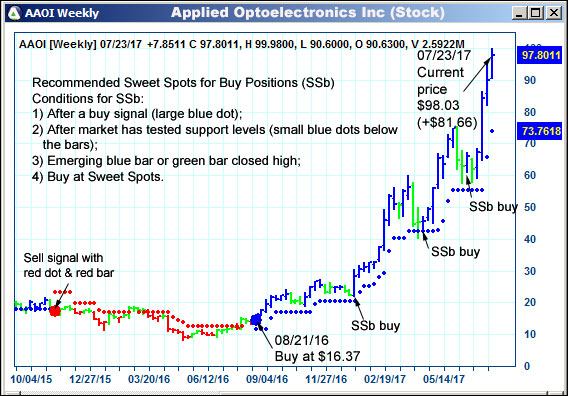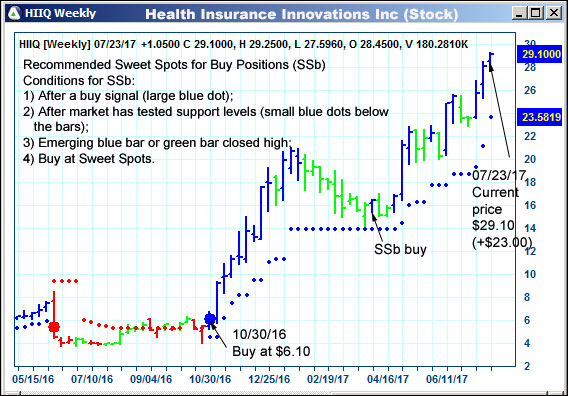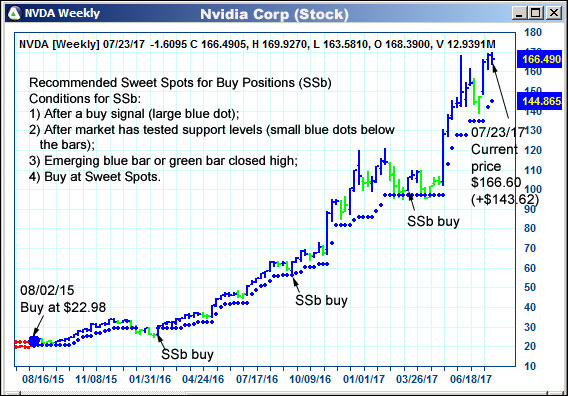 How to trade those WinTick lists?
You may use AbleTrend AutoScan to see each stock quickly;
Manually pick up some of them and put to your own custom lists;
Use AbleTrend AutoScan the weekly charts to spot the best entry level at Sweet Spots.
With Warm Regards
Grace Wang
AbleSys Corp.
---