Current US Stock Index and 30 year T-Bond (ZB) Trading Signals
U.S. stocks trending higher recently with major indexes not only ending at records but extending their winning streaks to a seventh straight session while 30y bond trending lower. What were the trading signals that AbleTrend gave for swing trading for both $SPX and 30-year T-Bond (ZB)? Here are the signals.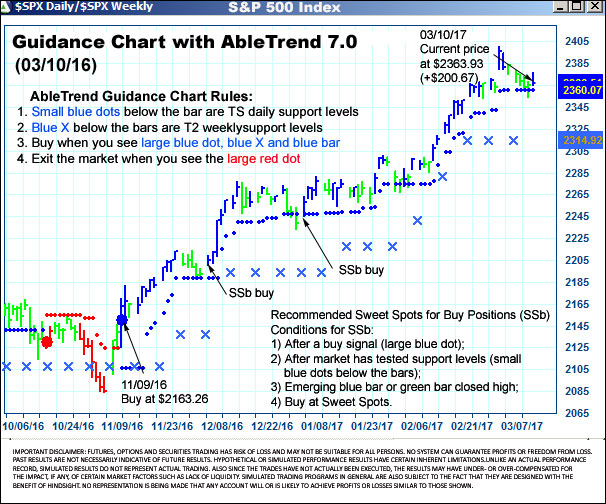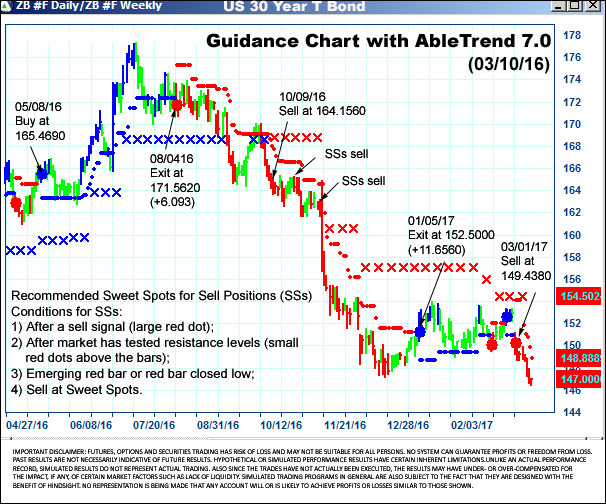 Make rational trading decisions based on the purest, most accurate signal in the world: price! 
Using AbleTrend 7.0 is one of the easiest and most accurate ways to make logical trading decisions based on the purest market data known: price movement.
AbleTrend 7.0 software isn't based on Elliott waves or Gann theory. Buy and sell signals are calculated by a proprietary, back-tested algorithm based solely on real-time or end-of-day price data – giving you timely, specific, and objective signals for every trade.
The AbleTrend algorithm is based on what may be the most important discovery ever made about trading:  Early recognition of the market trend — coupled with the ability to set optimal stops – results in greater profit for the trader.
Our AbleTrend software reveals the fundamental principle of the market move, showing you the most probable course the market will take in the future. Proprietary indicators set optimal stops to minimize potential losses.
With Warm Regards
Grace Wang
AbleSys Corp.
Gracezh@ablesys.com
---
Comments are closed.