How to Catch the Market Trends as A Second Nature
When market trends come, they come with abundance. Only well trained traders can catch them effectively. From hindsight it's easy to see the proper entry and exit points, but in the reality there is too much information that hinders traders making the right decisions in a timely manner. Is there something existing that can help you make the right trading decisions consistently? Yes that's AbleTrend trading software. The following are the two latest E-mini S&P day trading charts. The first one is Friday's chart and second is today's chart.
Friday's chart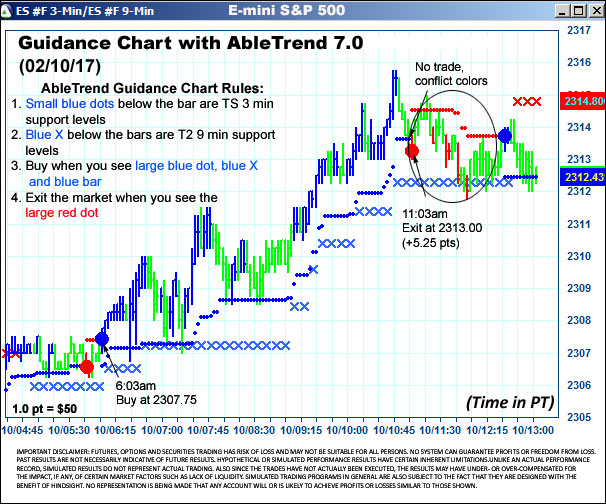 Today's chart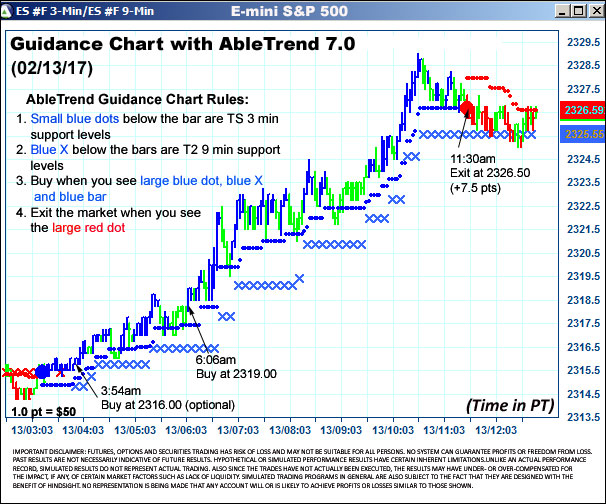 As you can see the rules to follow the Guidance Chart are simple and consistent, therefore it's practical to apply in the early trading.
Get Prepared for The Upcoming Market Trends
President Trump's pledge for "phenomenal" tax reform pushed stocks to record highs. Nobody can win when the market doesn't move so AbleTrend Guidance Chart helps you to filter out false signals in choppy markets. When the market trend comes AbleTrend will quickly identify it with multiple time frame trend alignment to trade in harmony with "Smart Money".
With Warm Regards
Grace Wang
AbleSys Corp.
Gracezh@ablesys.com
---