If you are trading the futures market, you need eyes like a hawk and a gift for detecting patterns in the day to day chaos of the markets. The best traders use a futures trading system that incorporates graphs, charts, and a heaping helping of common sense. If you have been searching for a software suite that can break down trends and give you a glimpse at what might be happening in the future, check out AbleTrend and ASCTrend Indicators - the futures trading system that analyzes all of the available information.
How to trade futures and commodities
How to Manage Your Position
When to Buy, Sell or Exit the futures markets

Only AbleTrend has won Stocks & Commodities magazine readers' choice awards of triple* trading systems for 27 years in a row (1997 - 2023).
*including stock trading systems, futures trading systems & option trading systems
The 30-day trial is your first small step toward lasting trading success. By starting with AbleTrend, thousands of traders have gotten a fresh new way of looking at the market, and unlocked the magic logic of markets. After using AbleTrend, you will never see the markets in the same way before.
AbleTrend is a universal trading system software that can be applied to any market and any time chart. It provides specific buy, sell and exit signals with back testing reports. You may use the back testing reports and virtual paper trade simulations for verifying the trading strategies before you risk the real money. It's easy and straightforward. Most traders can clearly see how well the AbleTrends signals work in just a few days.
This provides you the first hand experiences to play the real full version of the software before you make the purchasing decision. You don't have to make either of those decisions yet! With our 30-day trial offer, you can experience our full suite of products & receive one-on-one online meeting consultation. The fee that you paid for the trial will be your credit for ordering our software within 30 days.
Click Here or email sales@ablesys.com or call 510-495-0976.
---
What Do You Get?
30-day trial is an one-time deal for new users only. You have no any obligation to renew or to buy anything.
Offers you the first hand experiences to evaluate and to test drive the software in any way you prefer.
FULLY functional for any markets: stocks, futures, e-mini, and bonds etc.
FREE web access of member login area for video training resources (over 10 hours).
FREE technical support with TOLL FREE phone number.
FREE one-on-one training and trading consultation ($$$ value).
FREE one month WinTick Professional ($60 value).
FULL credit of your trial money given (equivalent of FREE 30-day trial) towards any annual or permanent license upgrades within the trial period.
FREE AbleSys EOD data for indices, stocks, futures, commodities, mutual funds ($30+/month value)
The 30-day trial is for New User only and limited to one month only.
---
Example of futures chart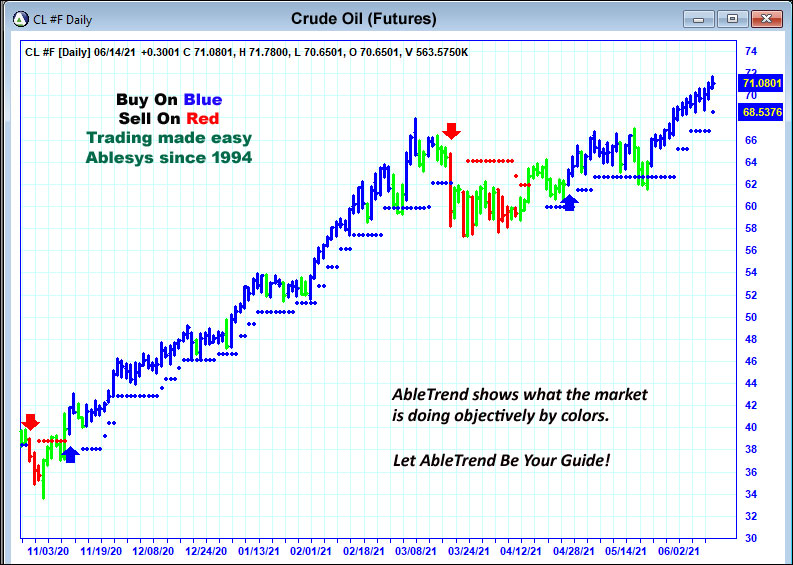 ---
---
---