Things to Consider To Get The Best Day Trading Software
Day trading software has helped expand the profit potential in the market. It has made day trader's work much simpler. Although there's a range of trading software available for traders to choose from, it's quite confusing to choose the right one.
It's a fact a huge chunk of money goes into paying commissions and brokerage fees. However, platforms operating at very low commissions often turn out to be fake. So, how do you land the best day trading software without getting duped? Read on to learn the tips and tricks that will help differentiate a genuine trading platform from a fake one.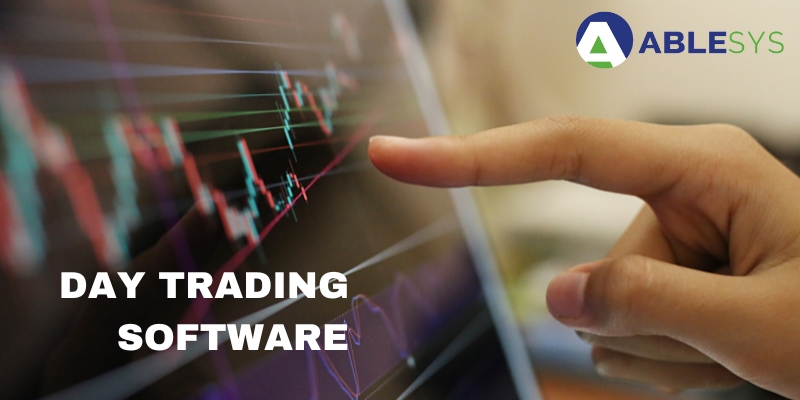 Decoding day trading
Basically, day trading software platforms are developed to cater to the target audience in analyzing and executing trades. It's versed in conducting both fundamental as well as technical analysis. It contains charts with a wide range of tools. Additionally, it provides a communication channel between the broker and the day trader. As a result, when a trader clicks the buy or the sell button, a communication channel is established that instructs the broker to carry out the trade.
Some trading software is only confined to mobile use, while others can be downloaded as software for Mac, and Windows.
What features to look for?
Trading is a great way to make money. However, the slightest bit of error could cost you your entire capital. So, plan out your move wisely. Not only that, but you should also use the best trading software as you'll be trusting your money with it.
Below are some of the characteristic features of reliable day trading software.
1. Stable
The most crucial factor in a trading system is unarguably its stability (even if many traders probably think speed is the most important). Since certain systems experience prolonged downtime, stock quotations and stock executions must be dependable and stable.
In order to be connected to the market and take advantage of any possibilities that may arise, you must make sure you have as much trading time as you can.
2. Speed
The second most essential factor to consider is speed. As soon as a trading opportunity appears on the screen, you'd want to grab it ASAP and take its full advantage. A day trade very well knows how many fellow traders waiting to grab the opportunity. So, you need to ensure that you're the first one to catch the trade.
Speed is essential for analyzing as well as executing the trade. So, take a trial and verify whether or not the day trading software offers optimum speed.
3. Support team
Mainly, there are two reasons a trader needs reliable and good support from the trading software: to understand the features and resolve issues. Issues might arise from connection disruption of the system with the stock market or vice-versa. A reliable support team will notify you in advance about potential errors.
Secondly, the reputable trading software will have features that might not be known to every trader. Having a strong support team ensures they'll explain the features and help you make the most out of them.
4. Protection
Having the software generate income for you is thrilling, but safety comes first. With the development of technology, "sniffing algorithms & software" have also been developed in an effort to locate other-side orders in the market. By "feeling" the orders on the other side, they are made to enable their owners to profit from them.
It will be important to consider whether your day-trading software is susceptible to such sniffing or has safeguards to conceal exposure from other market participants. The best day trading software always goes a step further to ensure their client's data remains confidential.
5. Price Accuracy
Brokers must execute client trades at the best bid and ask prices available to maintain price parity. Brokers may (or may not) be required to deliver the best bid and ask prices depending on the rules and regulations in each country. Investors who trade foreign stocks with foreign brokers and software should verify this for the particular market.
6. Pattern and Technical Recognition
Numerous technical indicators are accessible for traders who try to profit by forecasting the level and direction of future prices. Once the trader has decided on the technical indicators to use, they should confirm that the day-trading software is compatible with the necessary automation to process transactions according to the chosen technical indicator quickly and effectively.
Conclusion
People are awestruck by the idea of making money at the click of a button. However, little do they know what goes behind it. So, before you decide to put your hard-earned money in the hands of a stranger, make sure to conduct a background check. Is the platform executing orders at the correct price? Is the strategy used correctly? Individual traders can benefit from automated day trading by carefully evaluating day-trading software and clearly knowing their desired trading strategy.
Call to Action
Did this article force you to go on the best trading software hunt? Don't worry. We've got you covered. ABLESYS offers a highly encrypted trading platform to all traders. We wish to empower all aspiring traders and ensure they thrive in a protective environment. Our software is the perfect fit for swing trading, position trading, and day trading across all markets. For further queries, you can reach out to us at 510-495-0976 or write to us at support@ablesys.com